Sherp PRO XT
MSRP $150,000 – Base. $175,000 – Nicely Equipped
Newest Model – Sherp Pro XT
Bigger & Even More Capable
If you work in the extreme edges of the environment, the Sherp Pro XT can help you get there. The larger, more power, and more refined Sherp Pro XT adds more capacity and capability than the Sherp Pro. The Sherp Pro XT is great for government agencies wanting a special asset for floods and SAR, oil and gas, or utility companies doing expensive work in remote areas. It also works well just for fun.
72" tires with 24" clearance
Doosan engine. -40 to +104 Fahrenheit
Seat up to 10 people with bench seats
MEGA WARRANTY
1 Year or 1,000 Hours
Limits apply, Call for Details.
Parts and labor are covered at the dealers location. Excludes travel and per diem if a mechanic is needed onsite, or unauthorized labor or parts. Sherp Pro XT only. Provided by the authorized Argo Sherp dealer.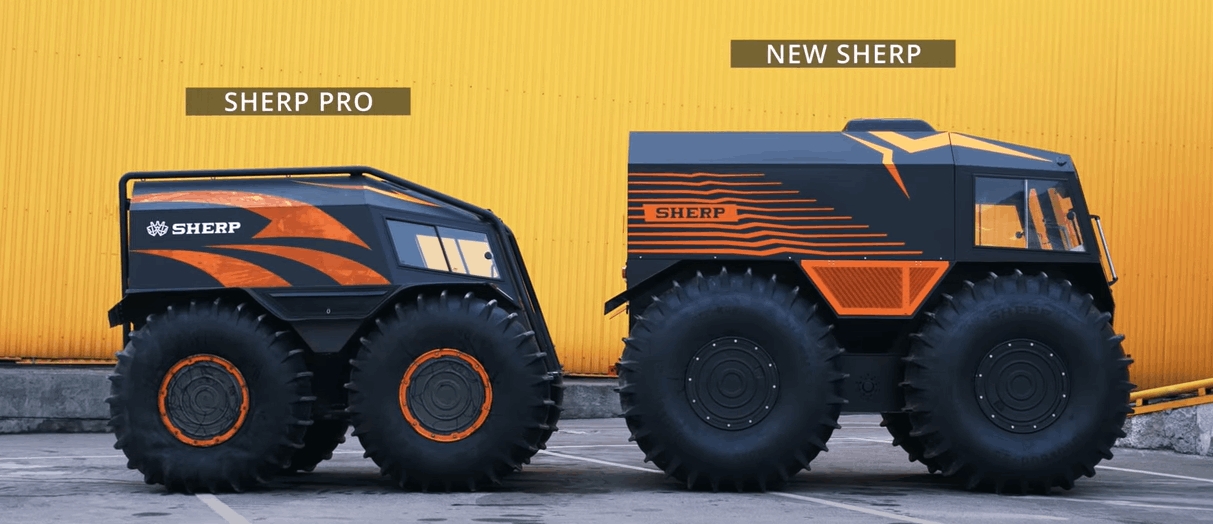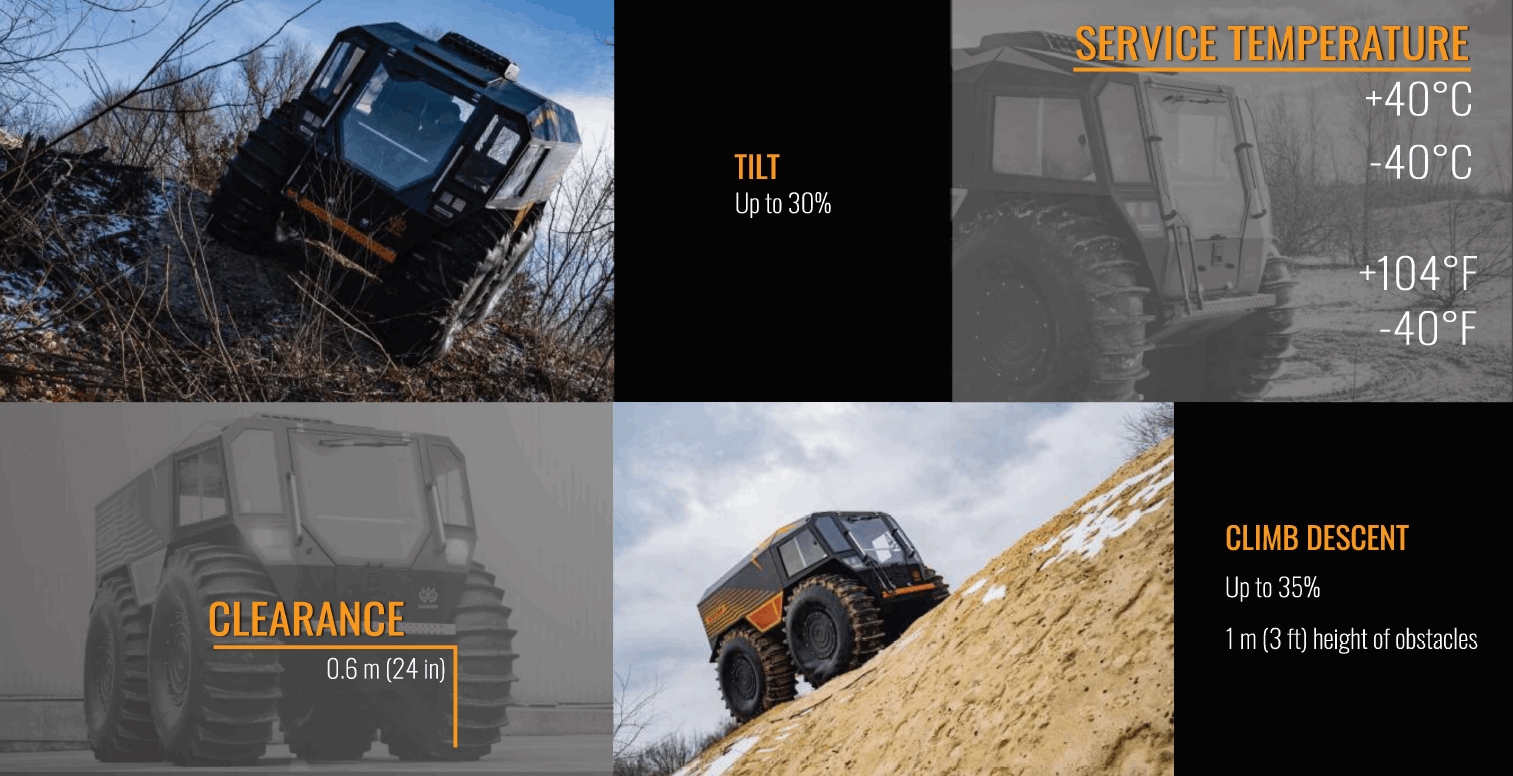 More Services
To buy a Sherp XT Pro ATV in the USA call 813.699.9062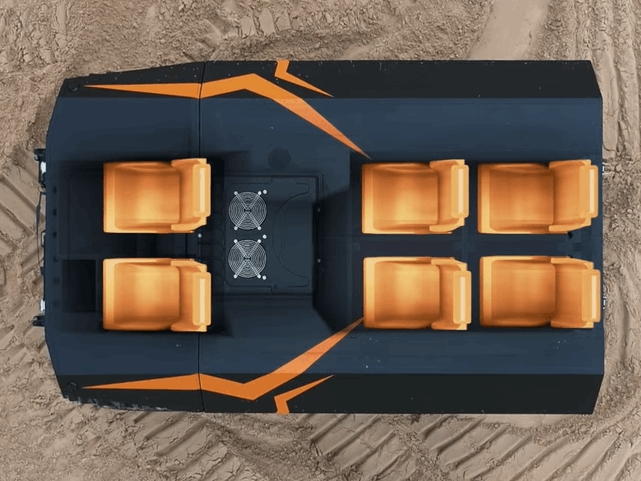 Seating Capacity
6 people with seatbelts or 10 with bench seats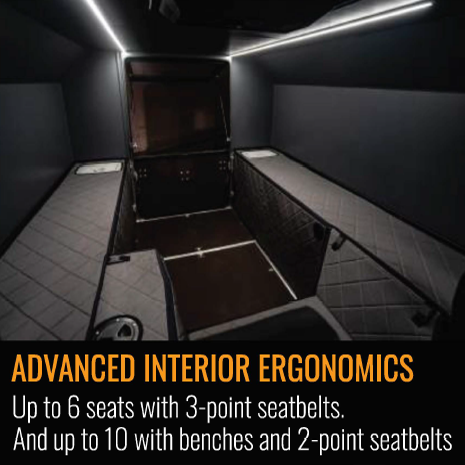 More Room
50% more interior volume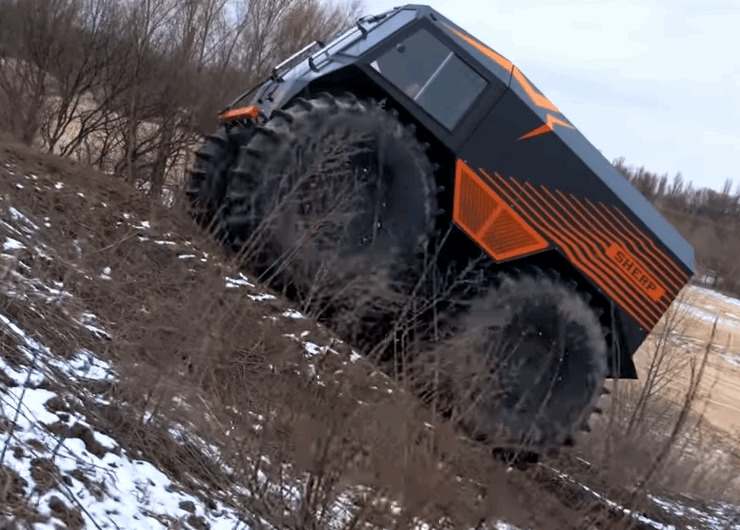 30 Degree Climb
Powerful and reliable Doosan engine gets you where you want to go.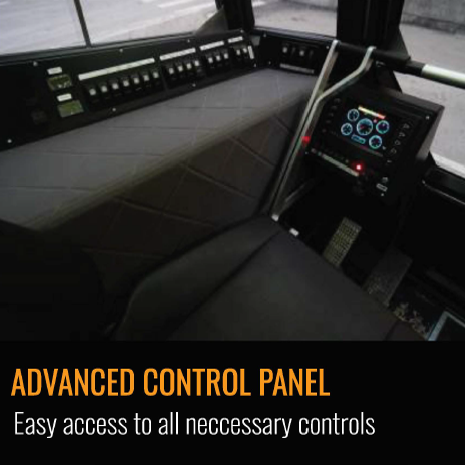 Refined Controls
Digital controls are easier to read and monitor more systems