Convenient Drive-On Trailer
The SHERP transport trailer make Sherping easy and convenient. Simply drive on and off the trailer and start your adventure. This custom trailer will transport a Sherp Pro XT, Sherp Pro (older model) and a Fat Truck ATV. When loaded, the tires are deflated and the Sherp rests securely on the trailer. 
These trailers are current on back order. To place your order, complete our contact form to get an estimated delivery date.
MSRP: $14,595 + shipping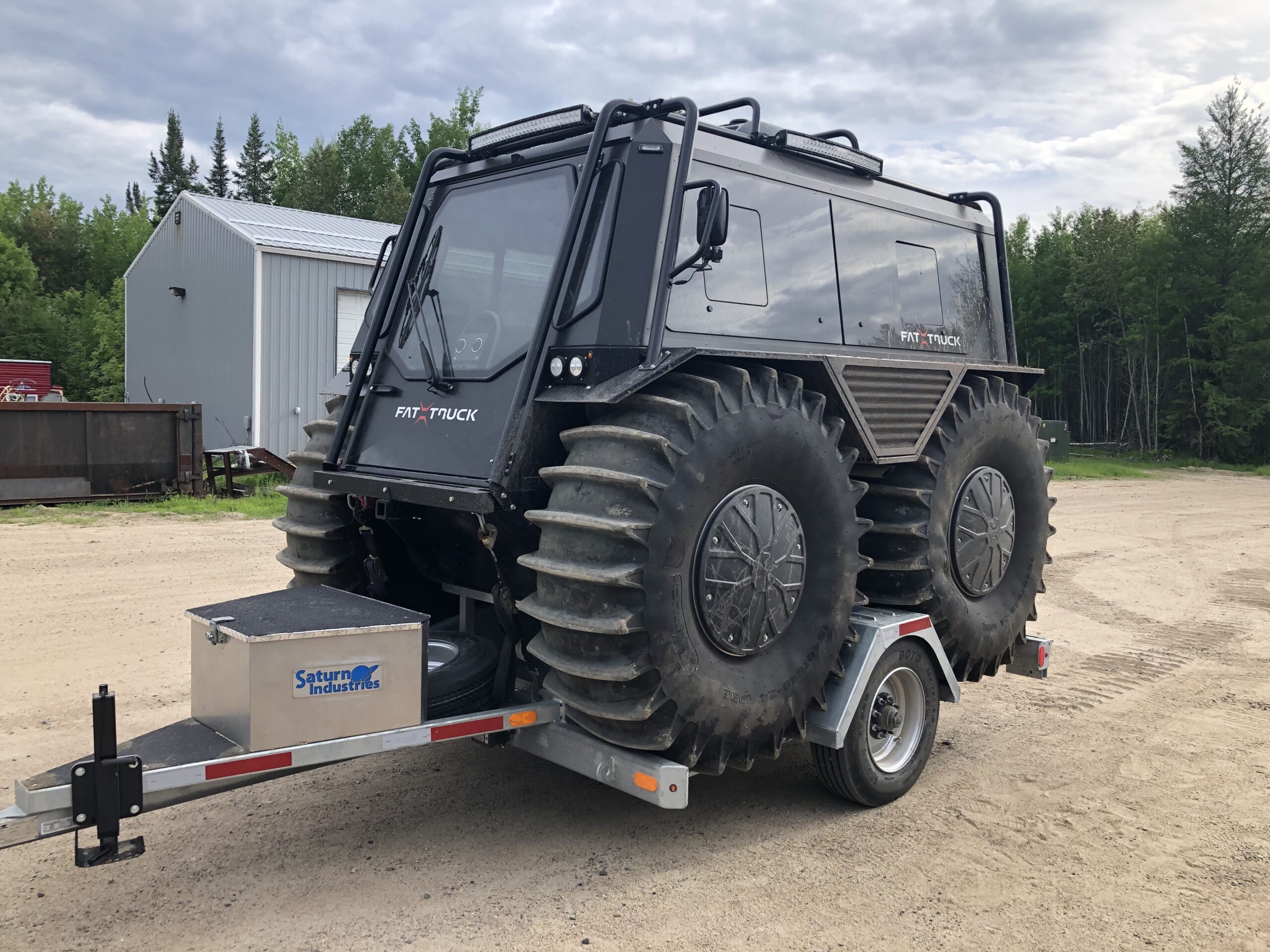 Amphibious Sherp Cargo Trailer
Carry More On Land, Water, Ice or Mud
The SHERP trailer was developed by a team of design engineers to increase the usable capacity for the purpose of placing oversized cargo outside the body of an all-terrain vehicle, which in turn is very convenient for the driver and passengers. The construction of the trailer is made of high-strength steel and aluminum and can carry up to 1,200 lbs. This trailer easily overcomes any obstacles (water, soil, swamps, snow, etc.) after the vehicle. Very easy to use and fix to the cross-country vehicle with a tow bar.
Payload: 1,200lbs
Weight: 992 lbs (450 kg)
Useful volume: 2330 liters (615.5 gallons)
Overall length: 3551 mm
Overall width: 2518 mm
Overall height: 1923 mm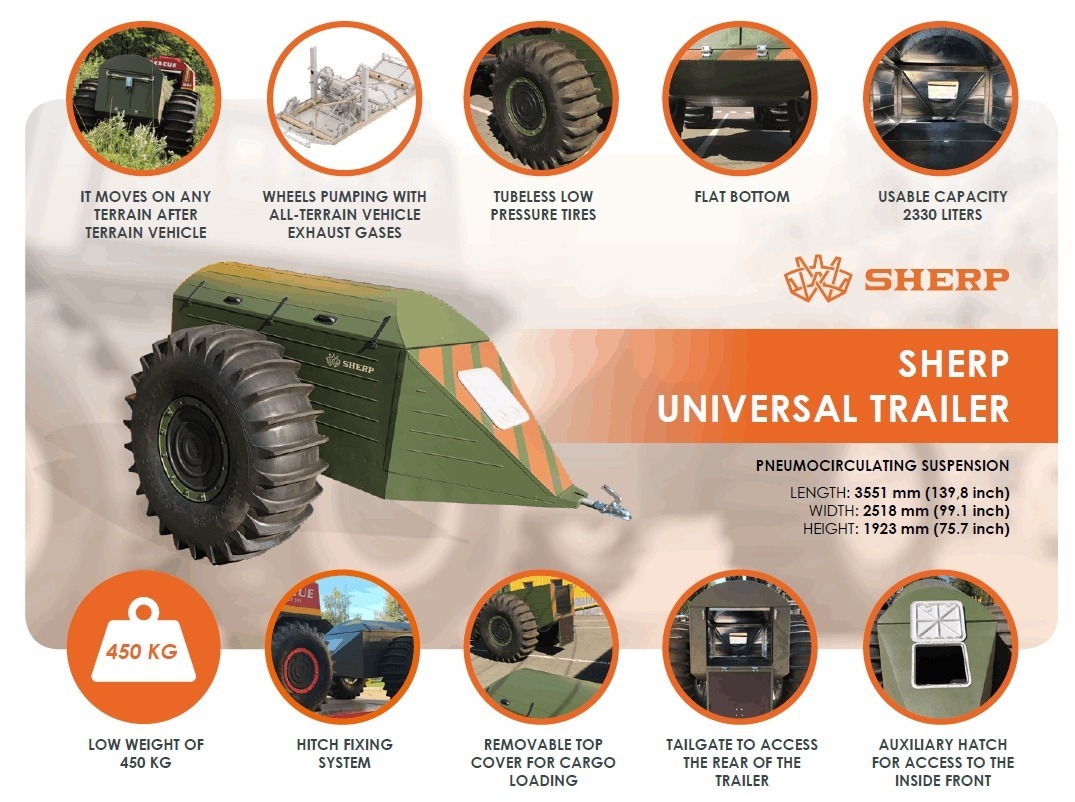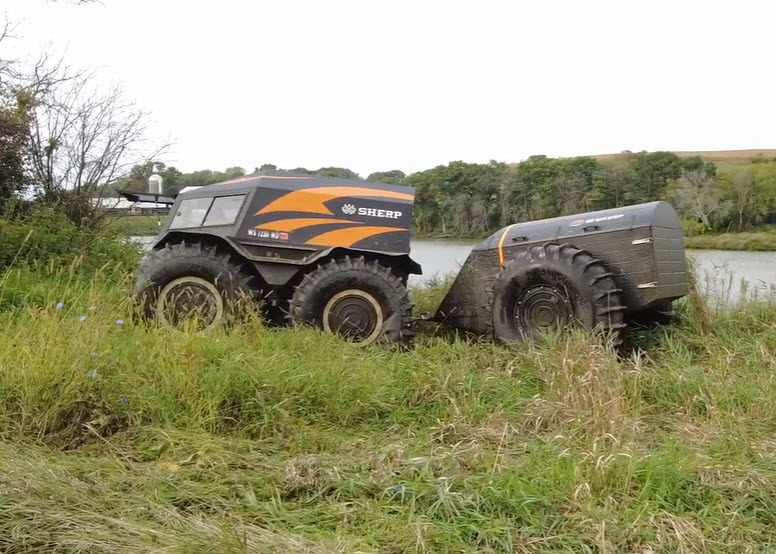 More Services
To buy a Sherp XT Pro ATV in the USA call 813.699.9062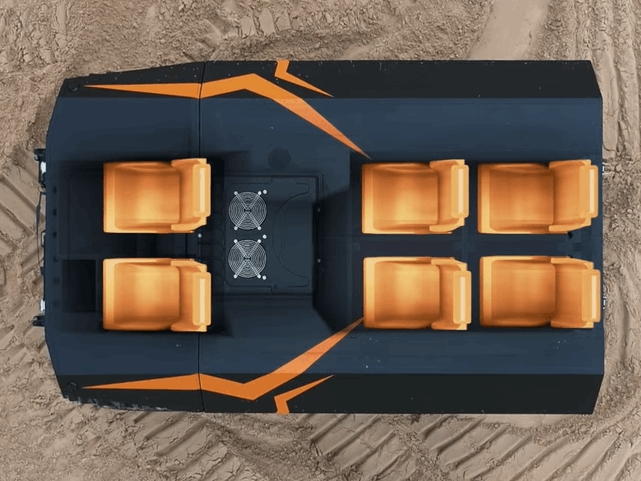 Seating Capacity
6 people with seatbelts or 10 with bench seats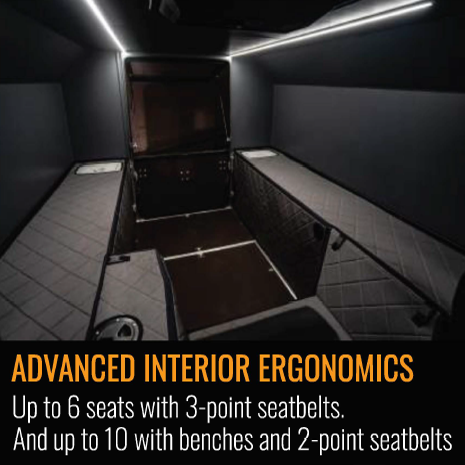 More Room
50% more interior volume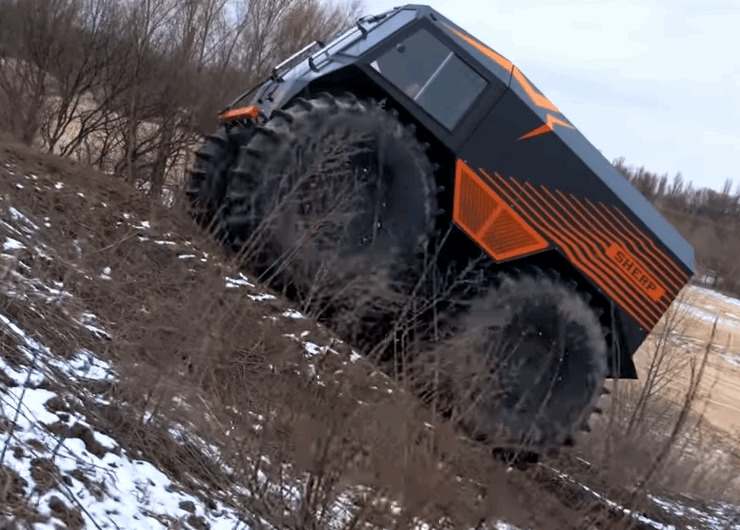 30 Degree Climb
Powerful and reliable Doosan engine gets you where you want to go.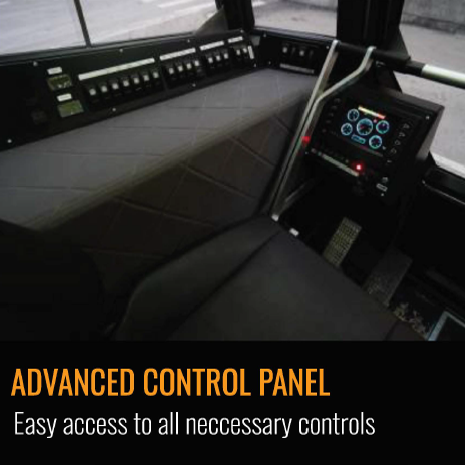 Refined Controls
Digital controls are easier to read and monitor more systems