accessories
Customize Your Sherp ATV
From Basic to Badass
Customize your Sherp ATV to make it your own. After spending this much money, a few thousand more to get a winch or AC is worth it. Have your Sherp ATV delivered ready to go.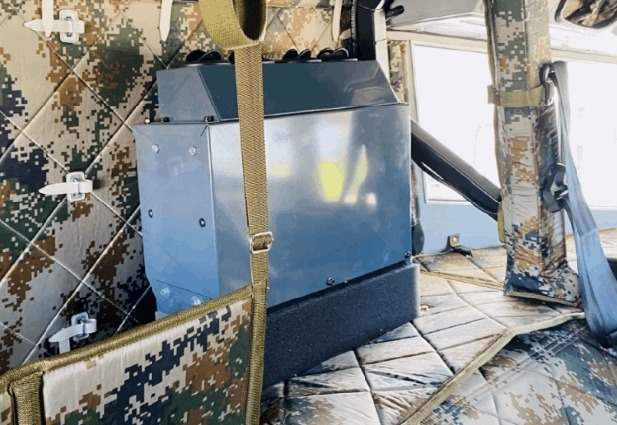 Air Conditioning
An important upgrade in hot and humid climates.
Price: $7,995 (Pro unit, installed on order)
Price: $7,599 (Pickup unit, installed on order)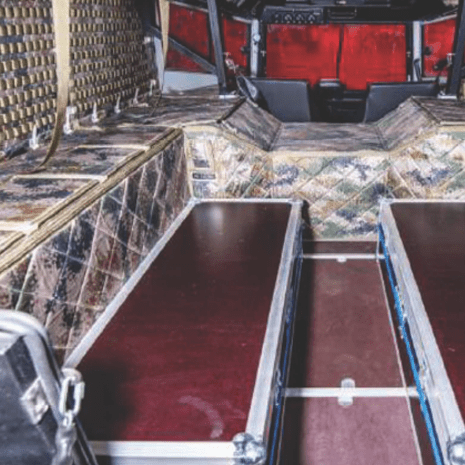 Storage Boxes
Add seating and storage.
Price: $550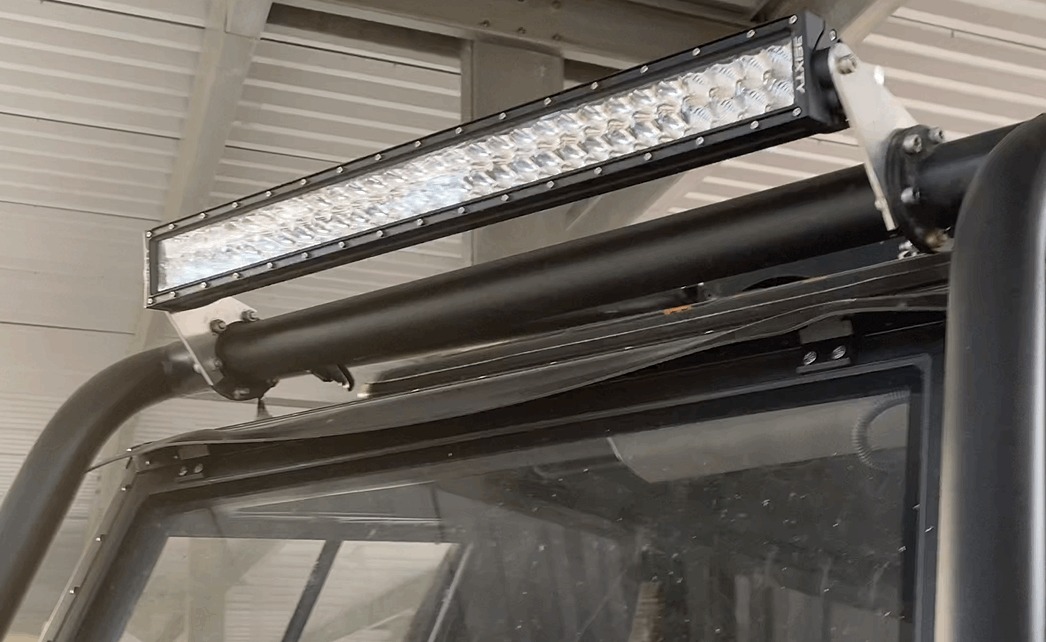 LED Light Bar
Light up the night and make your Sherp look cooler. Wired into rocker switch panel.
Price: $1,300.00 (4 sides)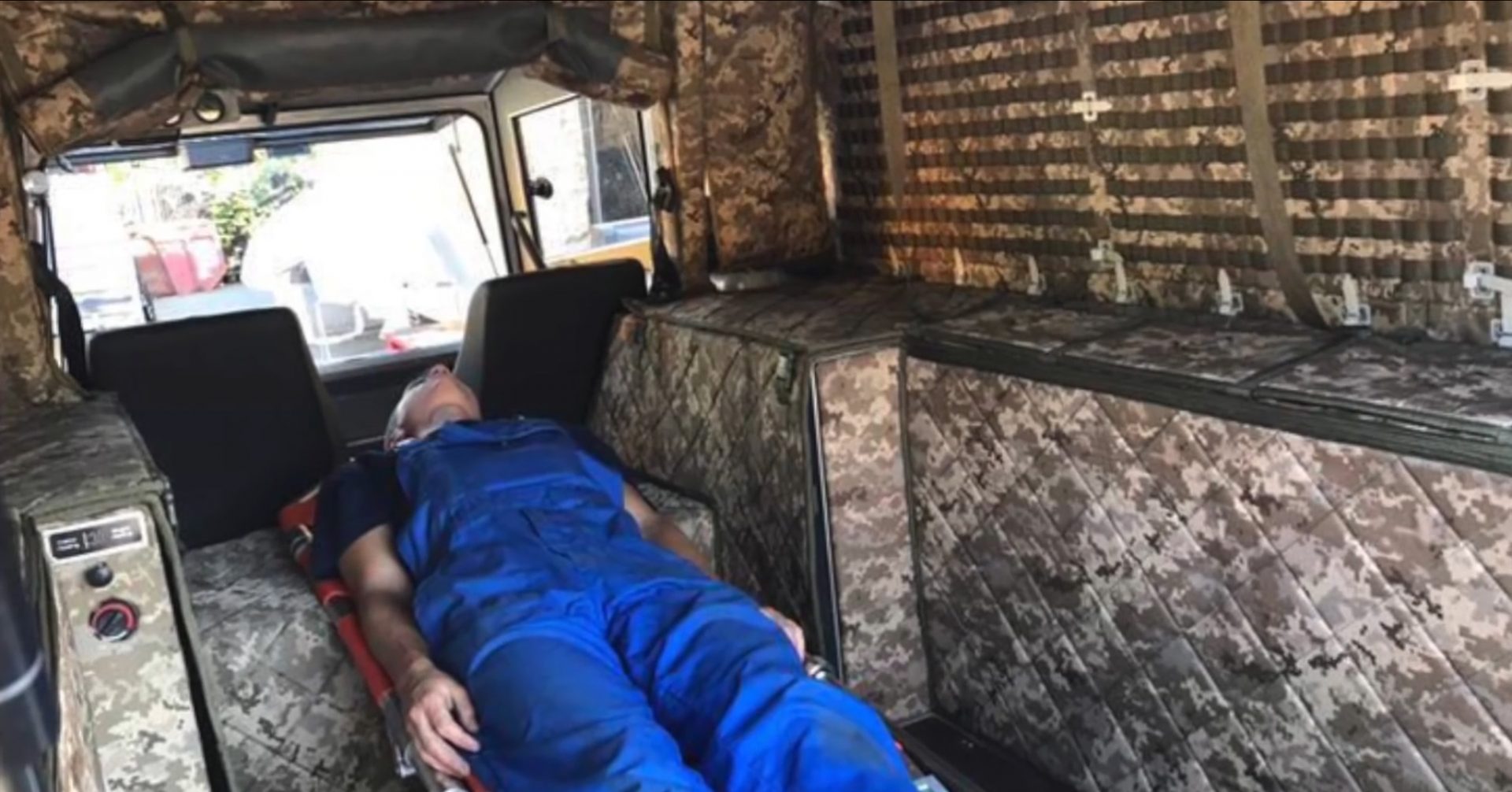 Stretcher and Rack
Keep patients flat and stable
Price: $TBD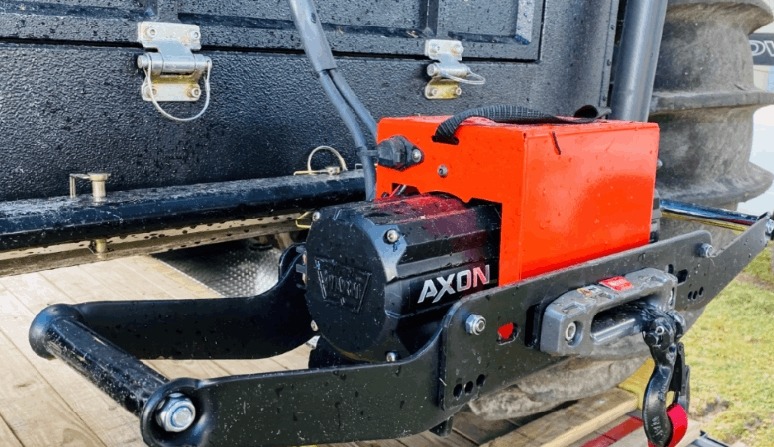 Winch
Front mount, 8,800 lbs. Waterproof
Price: $2,000.00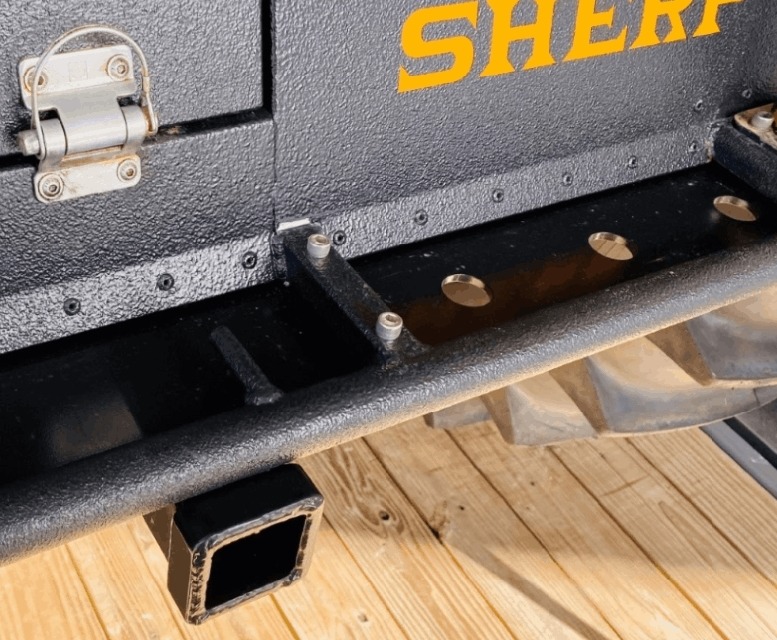 Winch Receivers & Bumpers
Front and rear mounts to enable winch to be used on front or rear of the Sherp ATV
Price: Portable $1,900.00  Fixed $1,990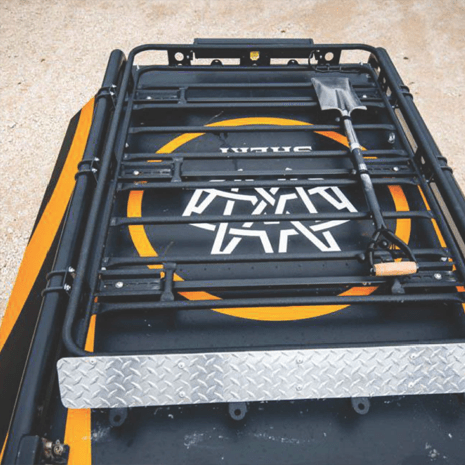 Cargo Rack
Honestly, buy your own and mount it yourself
Price: TBD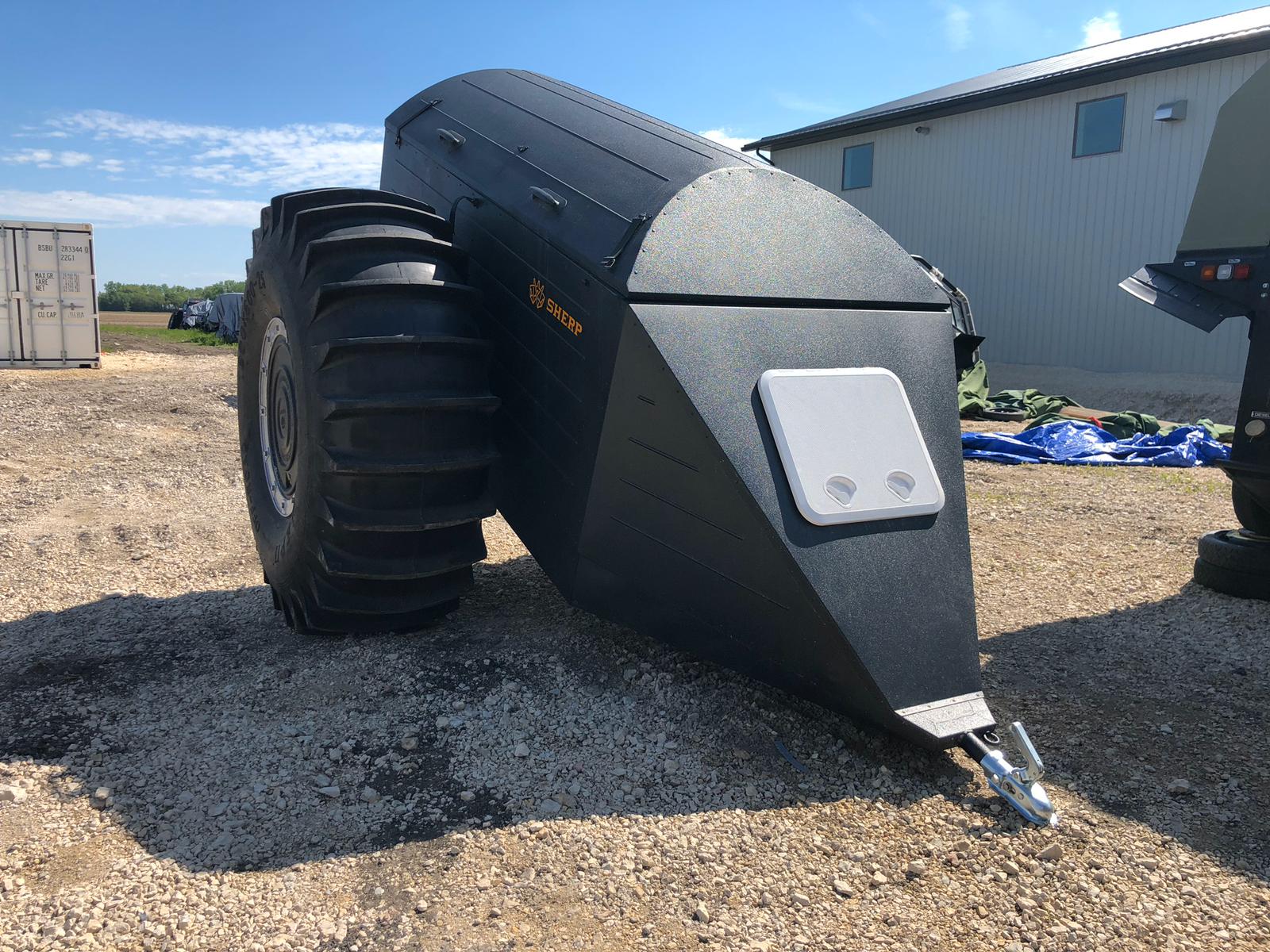 Cargo Trailer, Pull Behind
The SHERP trailer was developed by a team of design engineers to increase the usable capacity for the purpose of placing oversized cargo outside the body of an all-terrain vehicle, which in turn is very convenient for the driver and passengers. The construction of the trailer is made of high-strength steel and aluminum and can carry up to 1,200 lbs. This trailer easily overcomes any obstacles (water, soil, swamps, snow, etc.) after the vehicle. Very easy to use and fix to the cross-country vehicle with a tow bar.
Payload: 1,200lbs. Weight: 992 lbs (450 kg). Useful volume: 2330 liters (615.5 gallons). Dimensions: Overall length: 3551 mm. Overall width: 2518 mm. Overall height: 1923 mm. 
Price: $9,990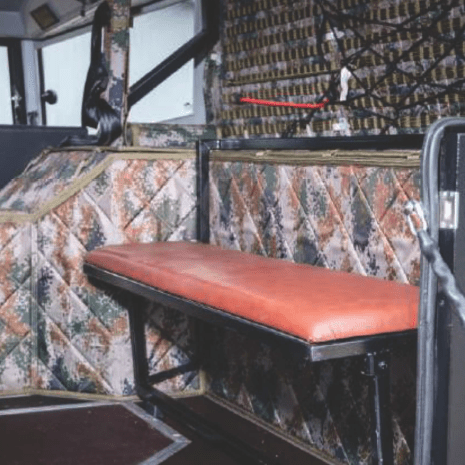 Bench Seats
Rear bench seats
Price: 2 point seatbelts $1,100  3 point seatbelts $1,500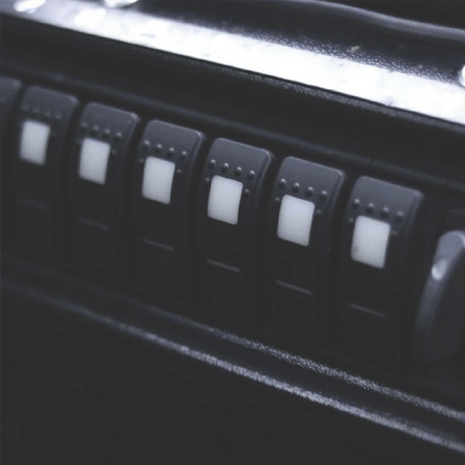 Switch Panel
Control accessories from a sweet looking rocker panel.
Price: $TBD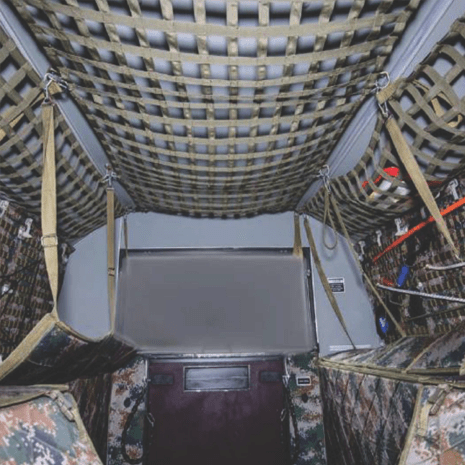 Backup Panel
Bigger and clearer backup camera
Price: $TBD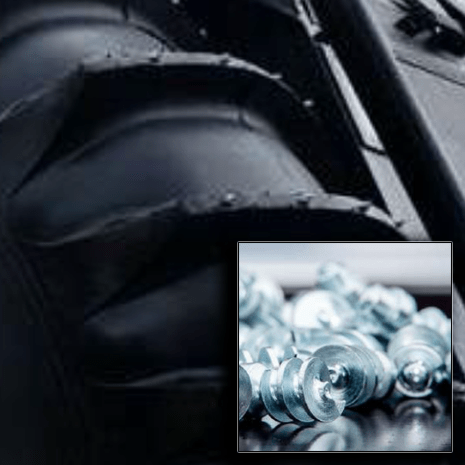 Studded Tires
Stud the tires at the factory for improved traction on snow and ice
Price: $1,200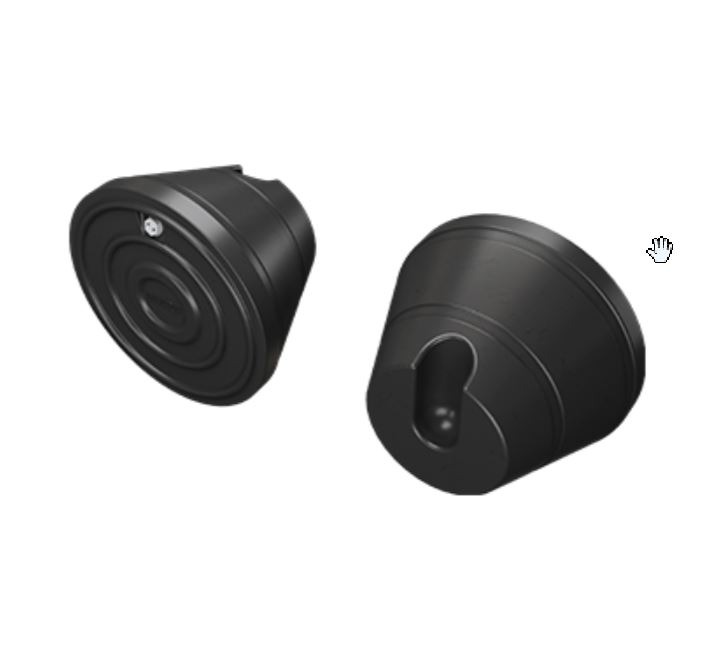 Auxiliary Wheel Fuel Tanks
Carry an extra ~17 gallons per wheel. Tanks are not integrated into main fuel tank. Manual transfer is required. The tanks also server to keep mud from building up in the giant rims. 
Price: $2,000 set of 4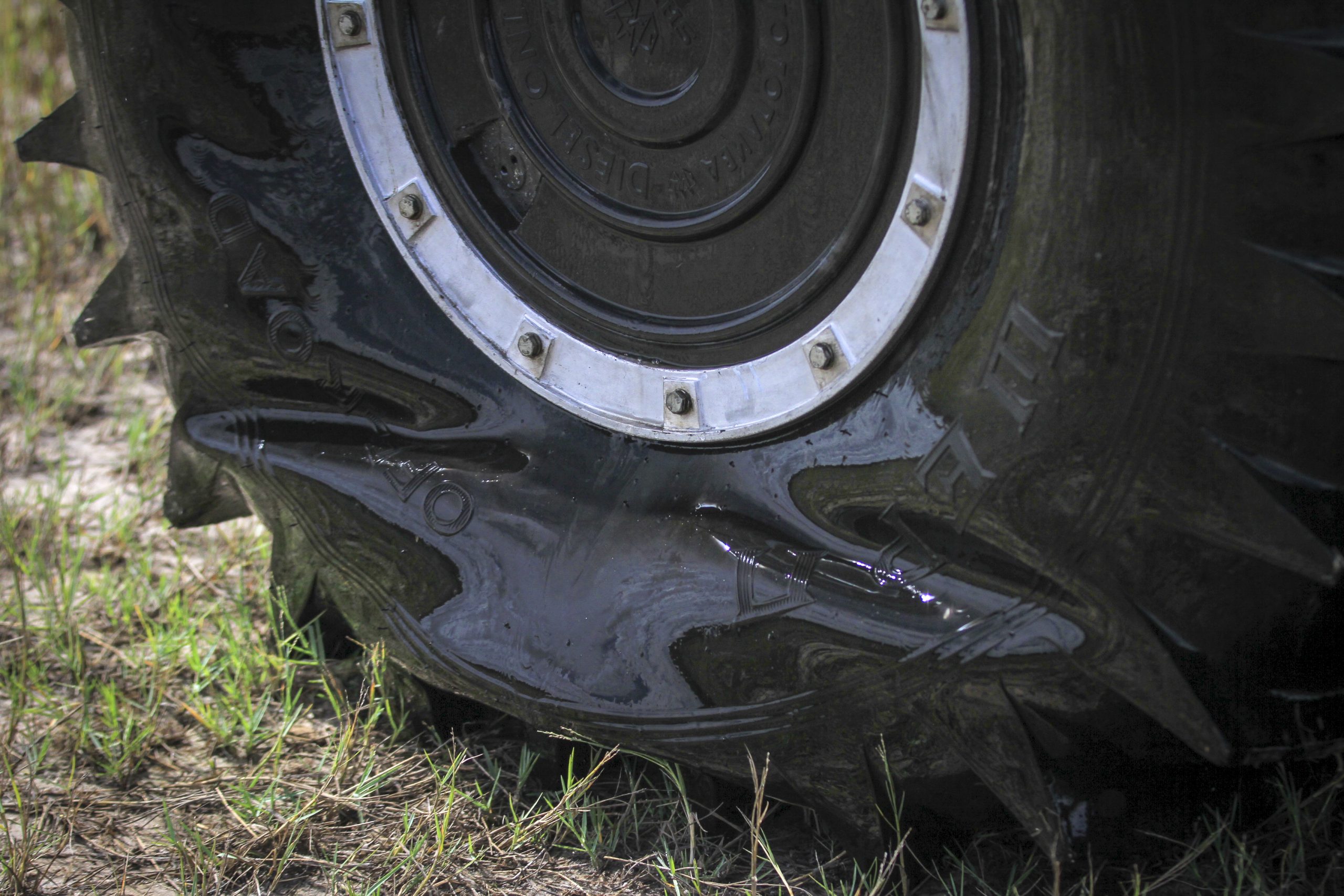 Tires & Rims
Tires – $2,787
Rim – $1,700
Shipping – estimate $1,250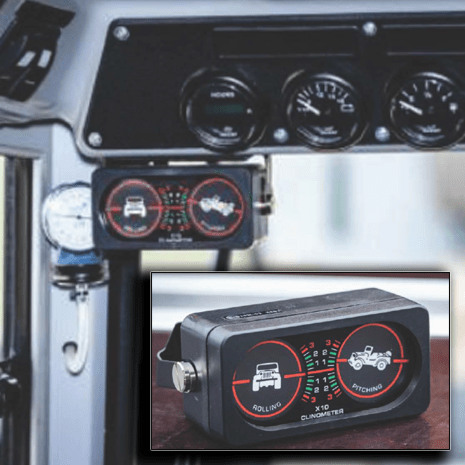 Inclinometer
Monitor the angle of the Sherp ATV for safety
Price: $150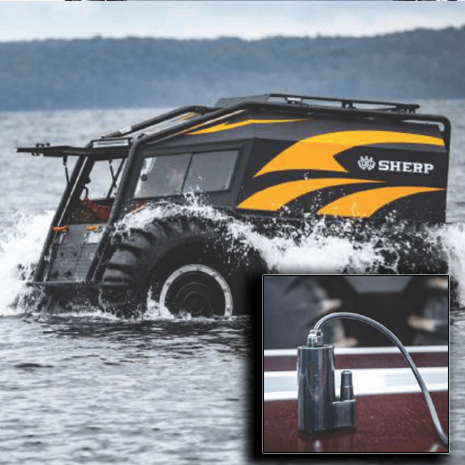 Bilge Pump
Automatically remove water in lower engine compartment
Price: $299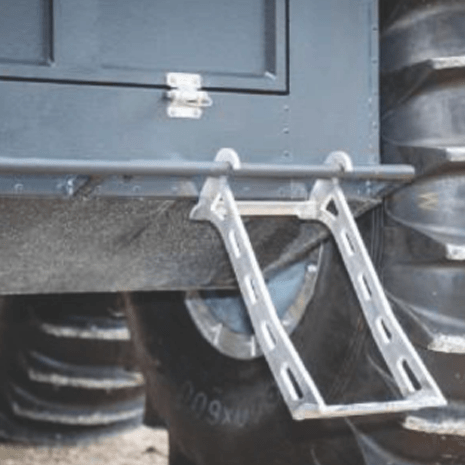 Ladder, Removable
Ladder can be used in front or rear of Sherp ATV
Price: $400.00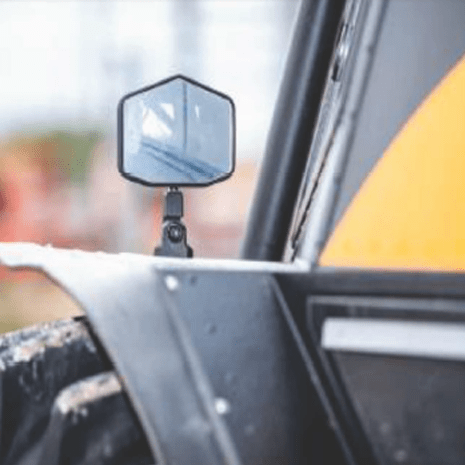 Mirrors
Honestly, buy your own and mount them yourself
Price: Small $550, Large $600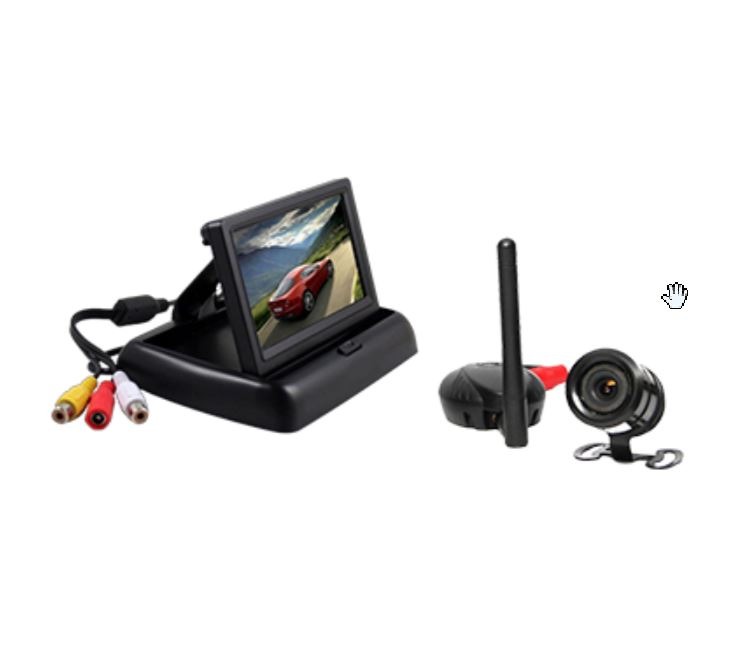 Backup Panel
Bigger and clearer backup camera
Price: $TBD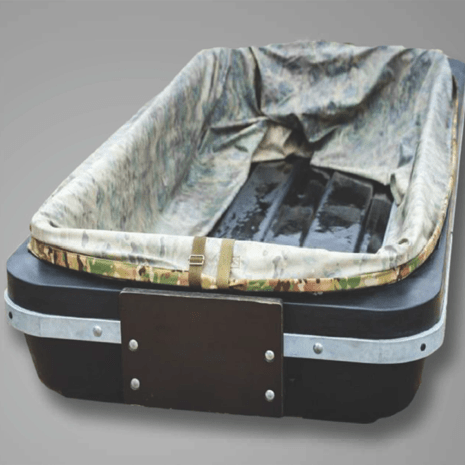 Cargo Sled
Drag the sled with extra equipment. Recommended for snow conditions.
Price: $2,700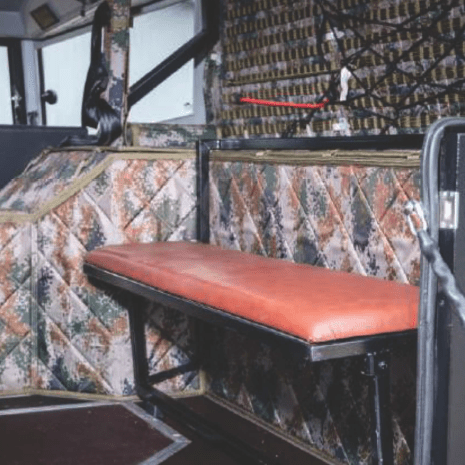 Other Accessories
Beacon lights
Price: 2 point seatbelts $1,100  3 point seatbelts $1,500
Brush guard, front 
Roof hatch, second
Rear windows