How Does The Sherp ATV Compare To The Marsh Master Buggy™?
If you are in the market for an amphibious off-road vehicle to operate in the harshest conditions, you have probably checked out the Sherp ATV and the Marsh Master™. These two platforms are very capable and each offers a lot of benefits depending on the application. This review is based on online observation of the Marsh Master and actual use of the ATV over several years. I will be commenting on the Marsh Buggy MM-2LX as it is the bigger model like the Sherp Pro XT is the bigger model. 
The first and biggest difference is the Sherp ATV is a wheeled vehicle and the Marsh Master is a track vehicle. The Sherp tires can be inflated and deflated on the go by redirecting the engine exhaust into a central tire inflation system. This varies flotation and traction on the Sherp. The tracks on the Marsh Master will provide considerably more traction with a much larger footprint. Conversely, the tracks will do a lot more damage than the Sherp tires when turning.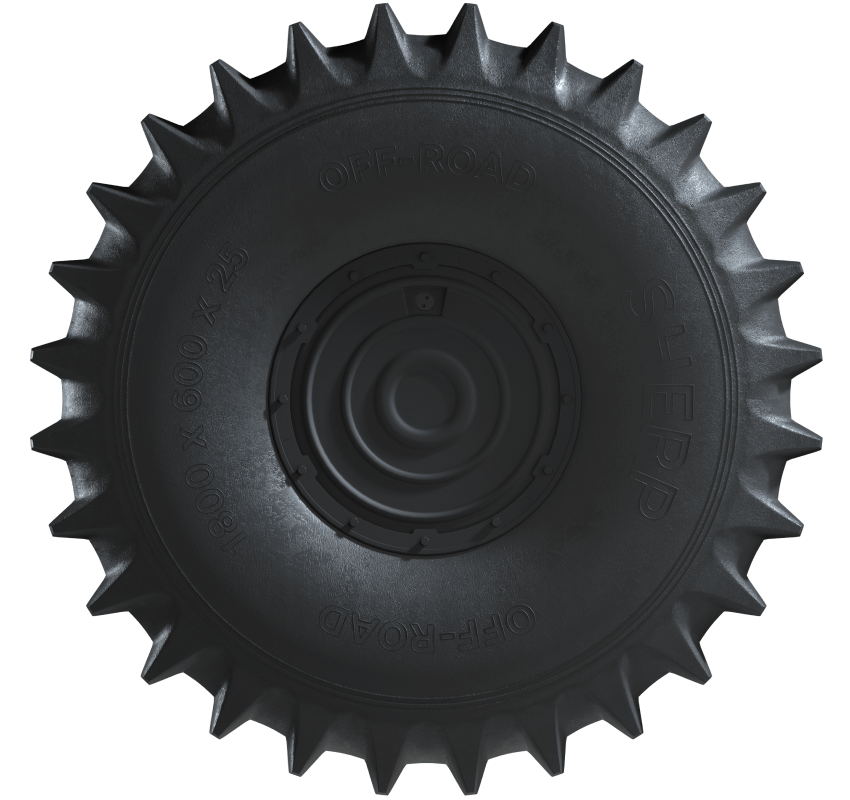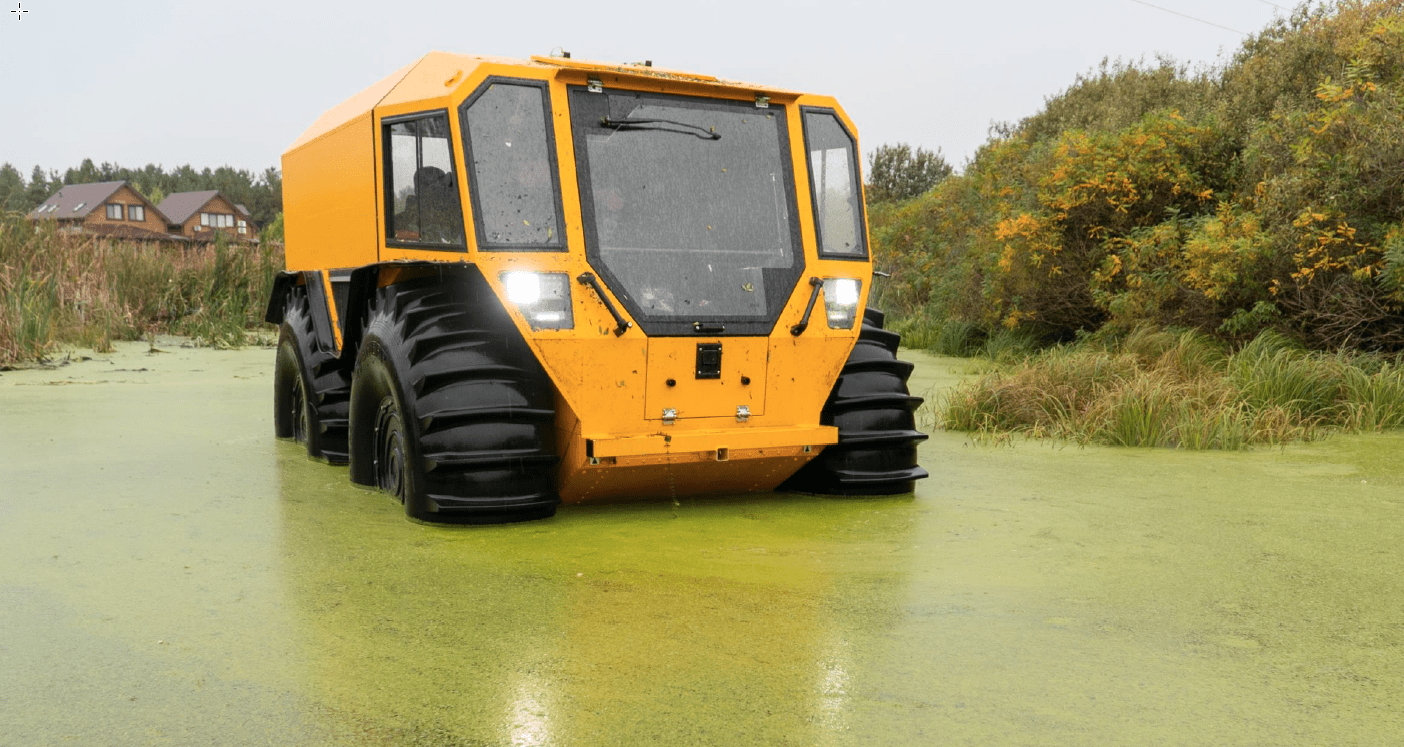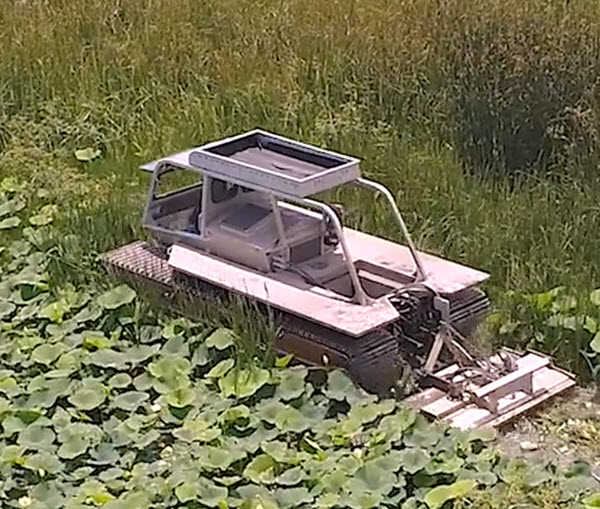 Key Differentiators – Sherp ATV vs Marsh Master™
Feature
Price
3-point hitch
Air Conditioning
Implements 
Passengers
HP
Engine 
Transmission
Length
Width
Weight
Payload, water
Speed, land
Speed, water
Aux pump flow
Warranty
Sherp ATV
$150,000 [max]
No
Yes at listed price
No
9
55
Doosan
Hydrostatic
157
101
5280
2640
25 mph
4 mph
na
2 yrs, 2000 hrs
Marsh Master
Unknown
Yes
No
Yes
1 to 6
74
Kohler
Hydrostatic
190″
96″
~6,300 lbs
1800 lbs
1 mph
8 mph
30 gpm/3000 psi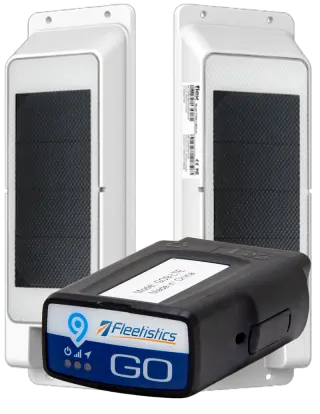 How Much Does A Sherp ATV Cost?
The Sherp N, now called the Sherp Pro XT, is the replacement for the Sherp Pro. There are still a few used Sherp Pros available for under $100,000 so contact us if interested. Big toys, for big boys come with what many say is a big price tag. However, when considering the utility, operating cost and reliability of the Sherp ATV to that of platforms like the Marsh Master, the price is very reasonable for corporations. Utility companies, law enforcement, vegetation maintenance, and farming applications make the Sherp Pro XT one of the most affordable platforms per hour to own and operate.
The price of a Sherp ATV (Pro XT) model starts at $137,000. If you add AC, winch and rear seats you can expect to pay about $150,000.
How much does a Marsh Master™ cost?
The Marsh Master has a wide variety of options available. The PTO shaft make it compatible with several different implements which can be used to generate revenue. The prices are estimated to range from $50,000 to $200,000 depending on the options selected. 
Ordering a Sherp ATV
A $30,000 deposit it required to reserve a Sherp unit. Delivery time varies depending on inventory and up-fitting. You can anticipate 3 to 6 weeks under normal situations. The balance is due in full prior to shipment. Payment can be made by check (must clear before delivery) or ACH. Contact us to order your Sherp and discuss the options you want to trick it out.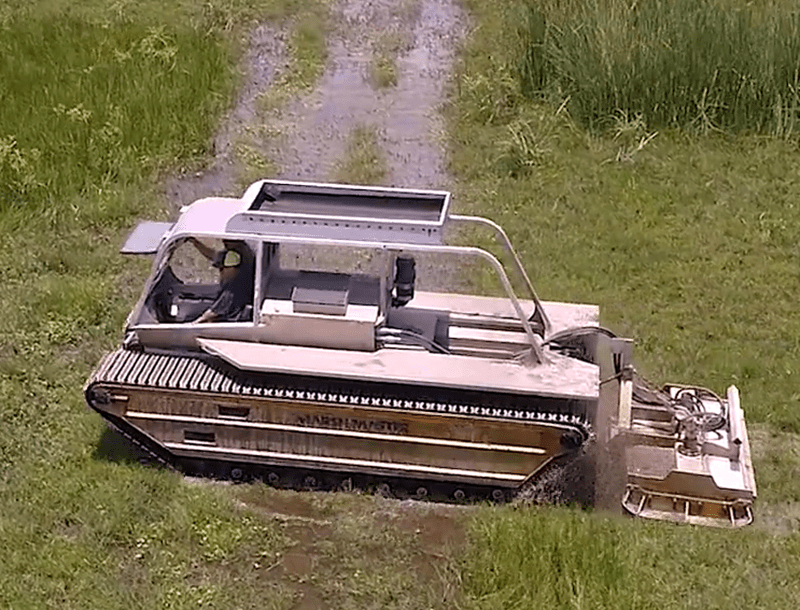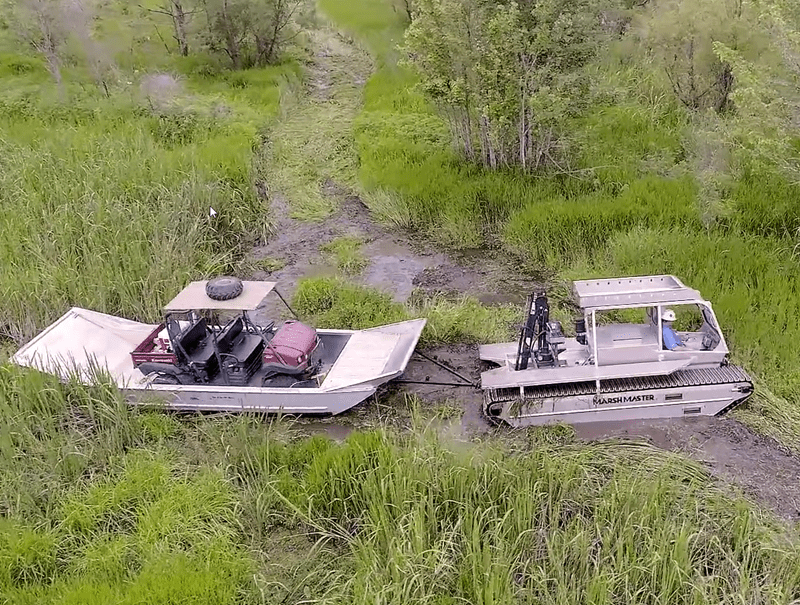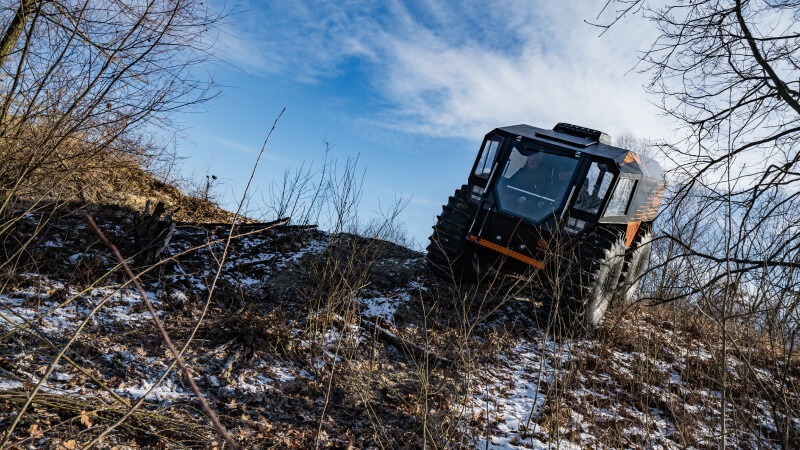 I am not going to just give you the typical "It depends" answer. Below are real-world applications that separate the two. There will be some overlap but for the most part, the use case goes more to one than the other. If I need a platform to perform mechanical functions (excavate, spray, plow, bore, clear, mow) to generate income, I would pick the Marsh Master. The flexibility of the implements makes it very versatile. If you need to move people or supplies quickly and safely (especially on frozen lakes or in very cold or hot conditions), I would select the Sherp Pro. 
Sherp Pro XT
Anytime speed is important
When transitioning between land, water, swamp
When working on frozen or partially frozen lakes
Passenger and crew comfort is important – Search and Rescue, tourism, extreme heat or cold, mosquitos, flies
Remaining on station for extended periods due to high fuel economy and auxiliary fuel tanks in wheels – Search and rescue, remote operations
Moving a larger number of people safety and comfortably
High reliability – tires are more mechanically reliable than tracks
Lower environmental impact – Tires cause less damage turning
Lighter trailer capacity is needed
Marsh Master MM-2LX
Productivity with implements is needed – brush cutting, pond vegetation control, boring, pumping, excavating, spraying, ditch digging, etc.
When passenger comfort is secondary to productivity
When operating in flat, not frozen, water
Maximum traction is needed
Budget is available to get custom configuration to meet needs
Track maintenance or reliability is less of a concern
Auxiliary fuel tank is more important that cargo capacity
PubSafe – Citizen Safety Network
Anytime you venture into the backcountry for work or play, be sure you take the PubSafe mobile app. Users can join together as an organization or team to monitor users' location and communicate in case of an emergency.
PubSafe alerts other users in the area if help or an emergency is reported. If someone goes missing, their last known location can be seen on the map for a more efficient response.
Requires cellular network with data service. Always call 911 first.