How Does The Sherp ATV Compare To The FatTruck™?
You have probably seen the Sherp ATV and the FatTruck™ 2.8C and wondered what some of the differences might be. You might be looking at the price tag thinking you can save a few bucks with the FatTruck™ and get the same performance, but you would be wrong. A prospect recently reported being quoted $170,000 for a FatTruck fully equipped! A comparable Sherp Pro XT is generally $145,000. 
The Sherp ATV out performs the FatTruck™ in several key areas that make the price difference melt away. When looking at performance verse technical specifications, there are some obvious advantages to the Sherp Pro XT.
"You will notice there is not a single Fat Truck video showing it climbing out of broken lake ice back onto solid ice. The size and weight distribution reduces performance. Even with a bigger engine, it cannot get out. Specs like bigger tire size, bigger payload, bigger passenger capacity and faster speed, create a real-world off-road solution."

Key Differentiators – Sherp ATV vs FatTruck™
Warranty 2 years vs 1 year (limited for both)
Ability to climb out of water onto ice (see video below)
71″ tires are noticeable larger and provide more flotation and grip verse 64.5″ tires on the FatTruck™
26″ ground clearance verse 19.7″ on the FatTruck™
The Sherp ATV has a lower center of gravity even with higher ground clearance
The Sherp has more usable power with a 3 cylinder, 1.5 liter diesel engine. 55 HP vs. 67 HP
Displacement difference 190 NM vs 208 NM
Weight 5,280 vs 5,400
Dimensions: 157×101″ vs 146×101″
Sherp uses a Doosan engine, FatTruck™ uses a CAT.
Payload, land 2,640 vs 2,200

Towing- 5180 vs 

Tire inflation system – Sherp redirects the exhaust so no additional components to break or maintain, FatTruck™ – air compressor
Brakes dual disc vs. hydrostatic
Speed on land 25 MPH vs 25 MPH
Speed on water 3.7 MPH vs 2 MPH
Sidehill – 35 deg vs 22 deg
Uphill/down hill – 35 deg both
Fuel capacity 25 gal vs 18.5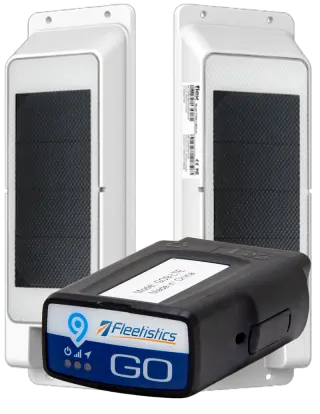 How Much Does A Sherp ATV Cost?
The Sherp N, now called the Sherp Pro XT, is the replacement for the Sherp Pro. There are still a few used Sherp Pros available for around $100,000, so contact us if interested. Big toys, for big boys come with what many say is a big price tag. However, when considering the utility, operating cost and reliability of the Sherp ATV to that of platforms like the Marsh Master, the price is very reasonable for corporations. Utility companies, law enforcement, vegetation maintenance, and farming applications make the Sherp Pro XT one of the most affordable platforms per hour to own and operated.
The price of a Sherp ATV (Pro XT) model starts at $145,000 with delivery in the lower 48 based on today's prices.
How much does a FatTruck™ cost?
The FatTruck™ was reported to cost about $170,000 or a little less (as of 1/14/2022) with what some would consider far less capability. 
Ordering a Sherp ATV
A $30,000 deposit it required to reserve a Sherp unit. Delivery time varies depending on inventory and up-fitting. You can anticipate 3 to 6 weeks under normal situations. The balance is due in full prior to shipment. Payment can be made by check (must clear before delivery) or ACH. Contact us to order your Sherp and discuss the options you want to trick it out.