Sherp Pro ATV
Find a Used Sherp Pro Today!
Sherp Pro ATV
The Sherp Pro is no longer imported to USA but used units can be found on our For Sale menu. 
The Sherp Pro is the most popular Sherp sold globally. The Sherp Pro is available in a fixed cab and pickup model. The pickup model allows for the back cover to come off allowing for easier access for loading and unloading in a work environment. The pickup is also ideal in urban flood situations where rescuers can stand to see and hear victims calling from flooded area. The standard model provides more security and protection from the elements and offers the ability to add an the optional AC unit.
2,860 lbs, 11' long, 8.2' wide, 8.2' tall
Kubota VI505-T / E38. 44.3 HP. 5 speed manual. 4 cyl. Chain.
2,200 payload. 2 to 8 passengers.
Tubeless tires. Ultra-low pressure 1 to 3 PSI. 63x23.6x25 in.
25 MPH on land. 4 water. 24' max clearance.
Range 1,000 miles with wheel fuel tanks. Burn .5 to 1 gal/hr.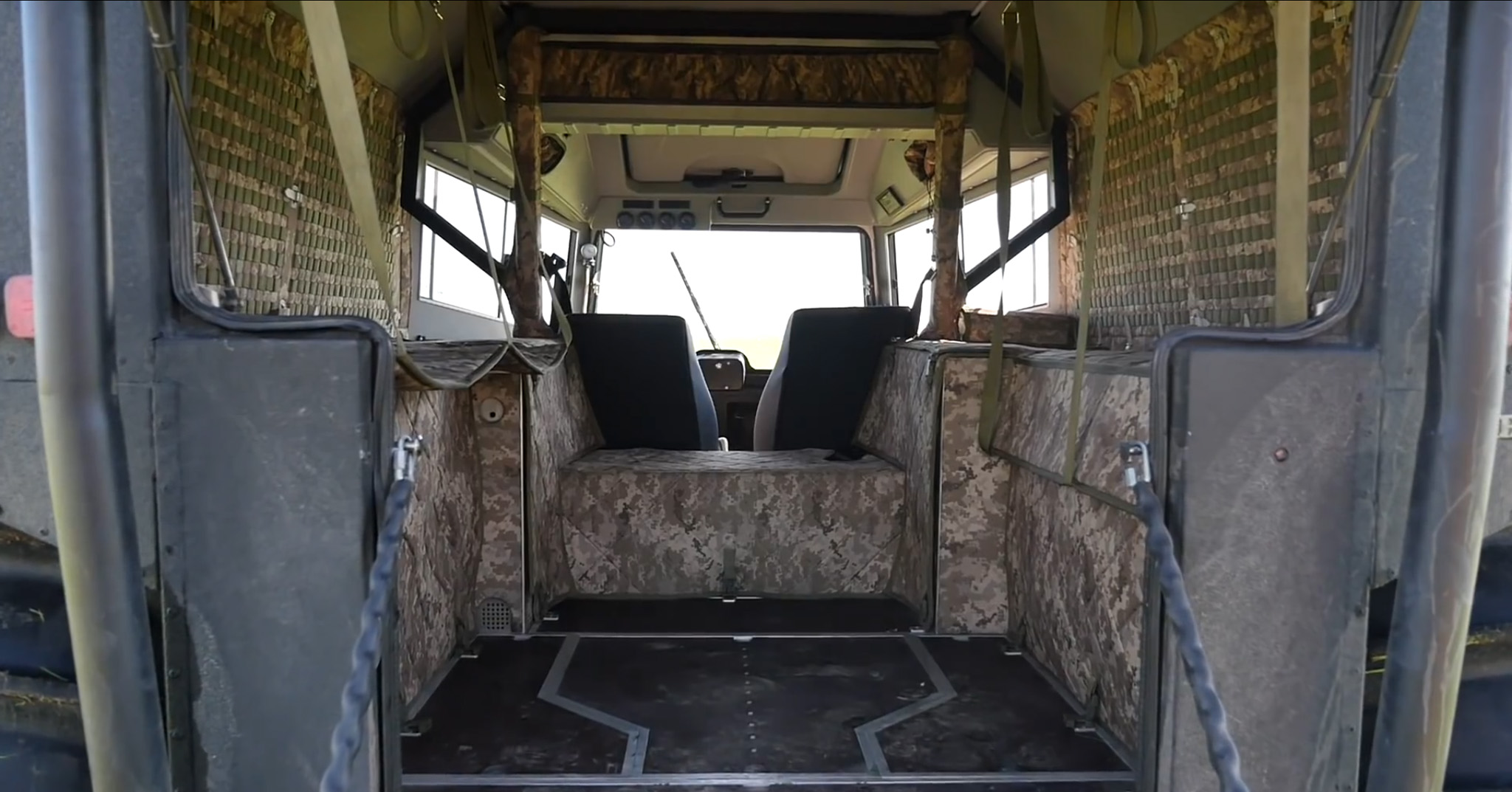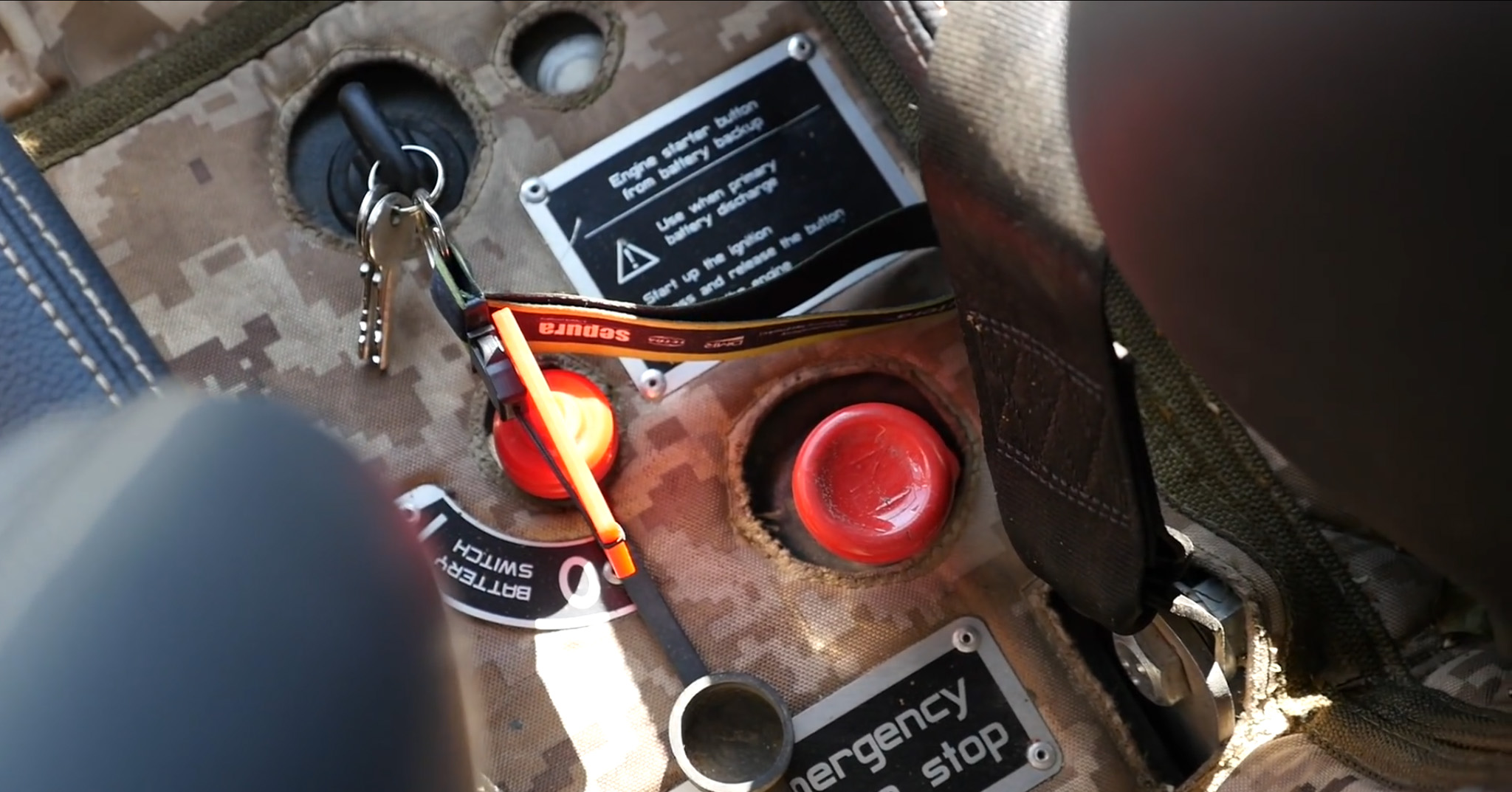 Unique Features
The Sherp Pro ATV has many unique features that make it a highly versatile platform.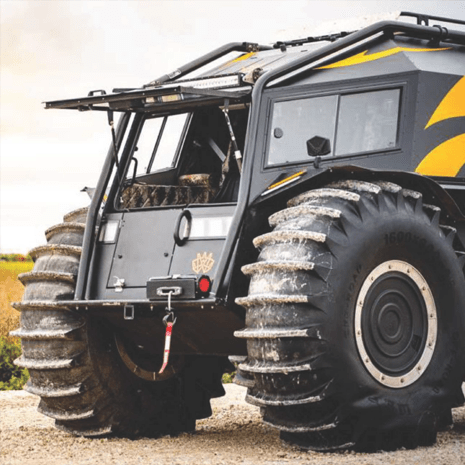 Rollover Protection
The Sherp ATV Pro comes standard with a ROPS. Other accessories shown are optional.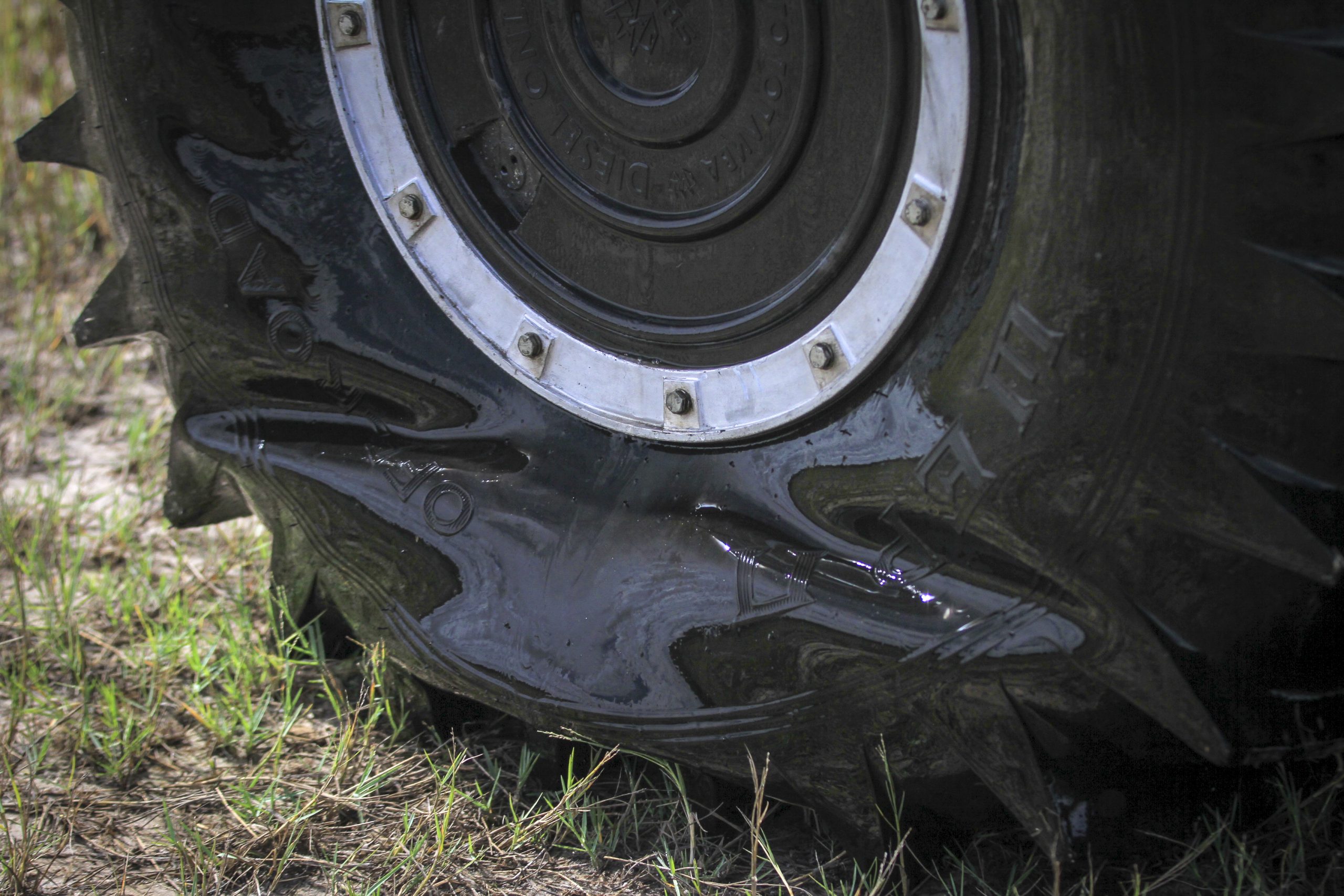 Tire Inflation System
Inflate and deflate the tires without stopping. All tires are connected by a central tubing system that uses engine exhaust to inflate the tires. If you get a puncture, the positive pressure may enable you to keep traveling.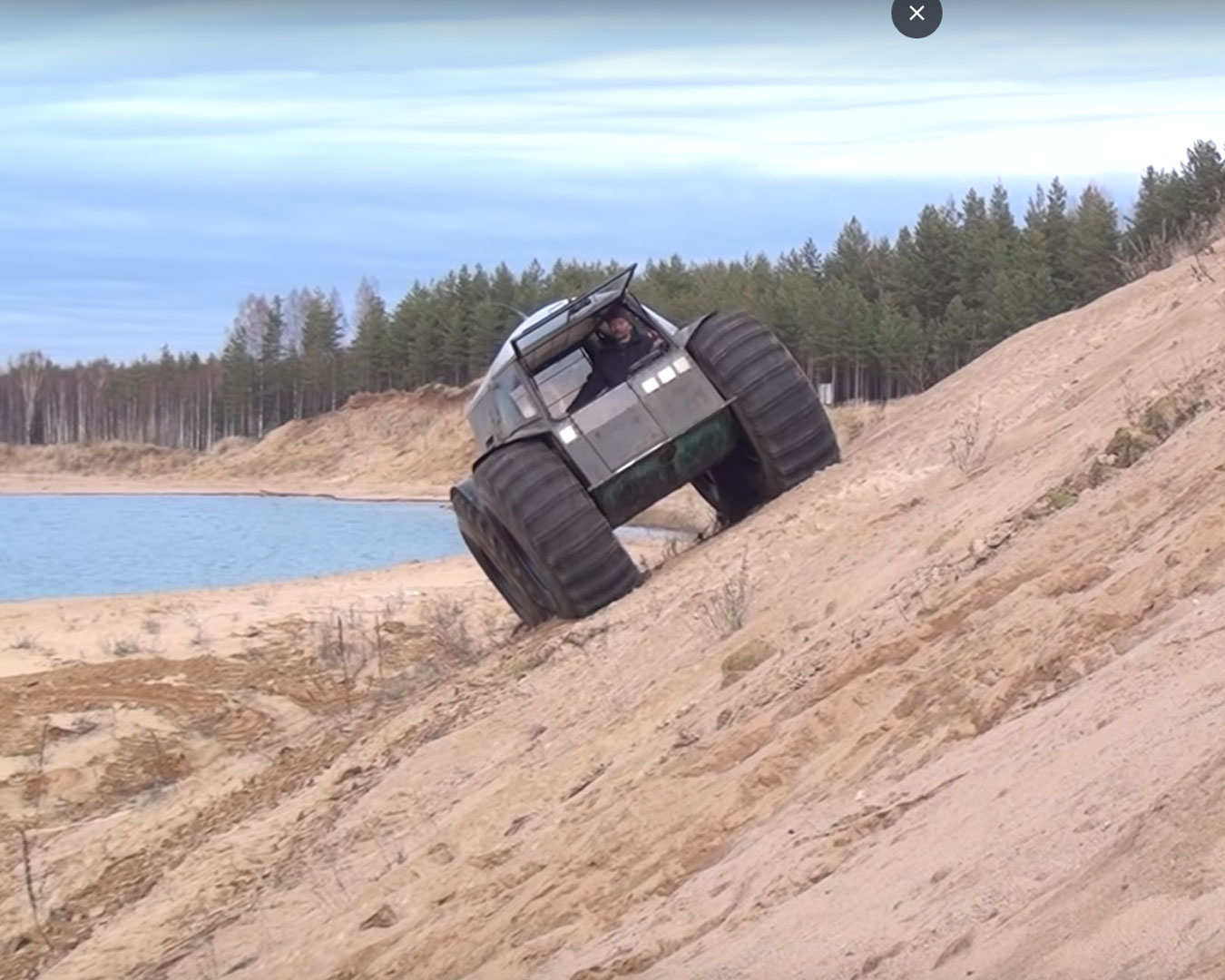 Up to 35 Degrees
With a low center of gravity, the Sherp ATV can go places other off-road vehicles cannot and do it more safely.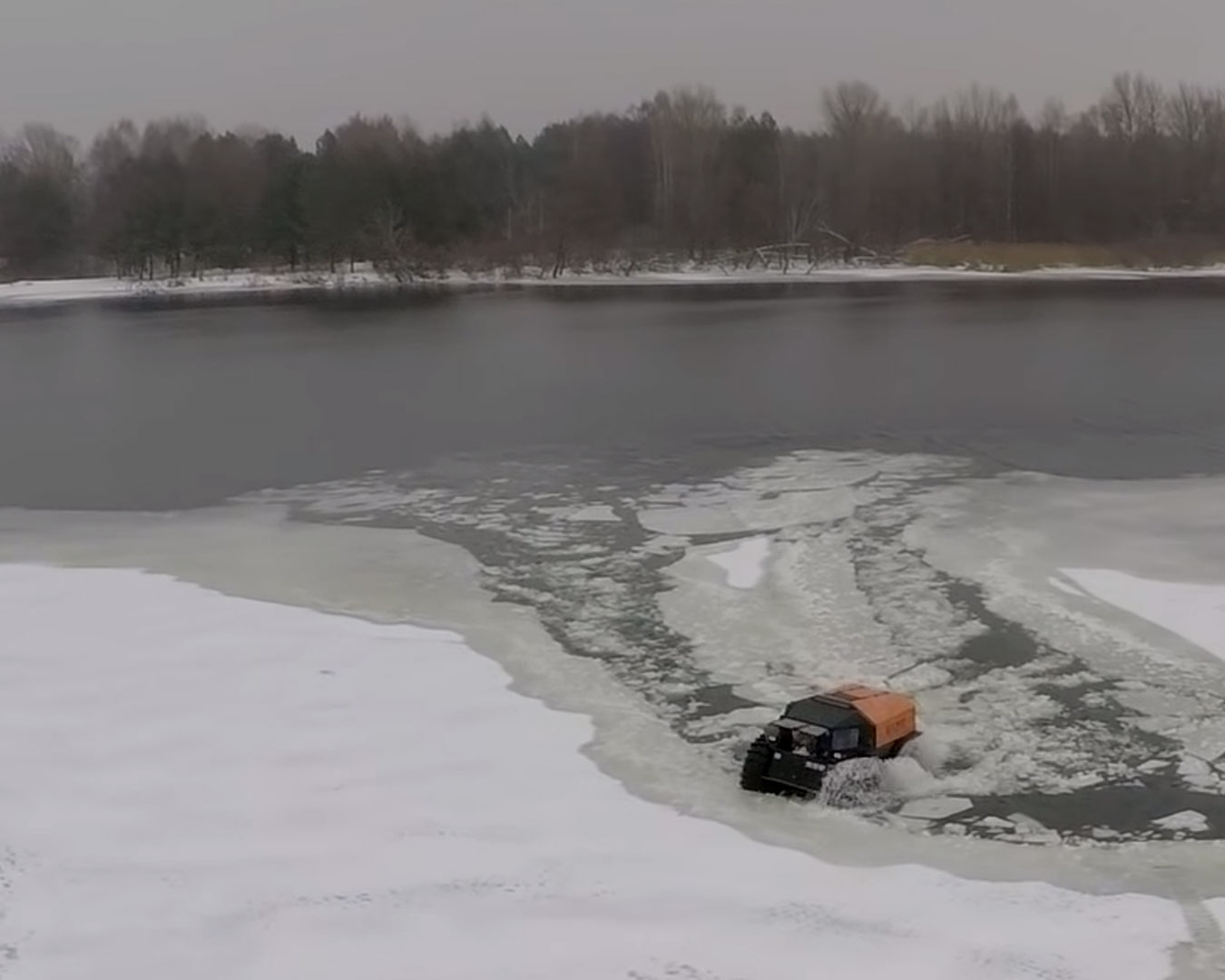 Amphibious
The Sherp Pro ATV is just at home in the water as on land. What makes it unique is the ability to operate on ice. The high buoyancy of the tires means breaking through the ice is not a death sentence. Rescuers can limit the risk of walking on the ice and simply drive to the victim.