Sherp ATV Sales
Nationwide Sherp Sales – New & Used
Mission Critical, 4×4 Off-Road Transportation, & Fun
Sherp Pro XT Technical Specifications (view more)
1.8L Doosan
3 Cylinder
55 HP
6-speed manual
2,640 lbs payload on land
5,170 towing
5,280 lbs GVW
25-gal diesel main tank
15.3 gal per tire cannister
25/4 mph land/water
71″ tires (~6′)
~13'1 long, 8'4" wide, 9'7″ tall
2.5m Turning radius
5.8 cubic meters (body)
2 cubic meters (cabin)
9 max maximum passengers
Warranty – 2 yrs or 2,000 hrs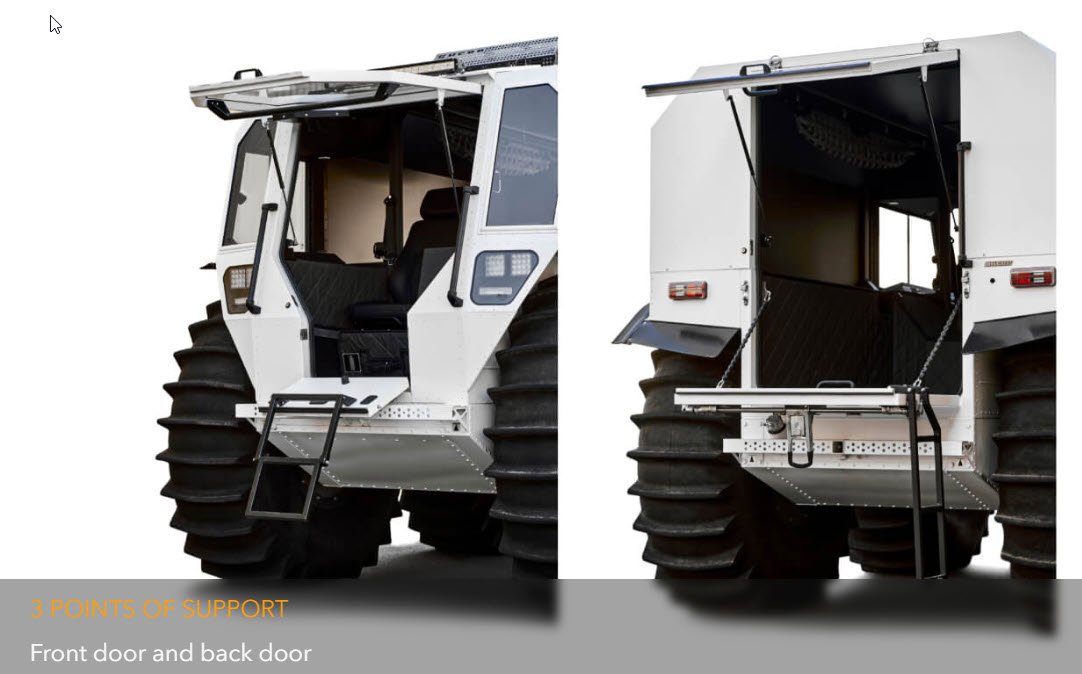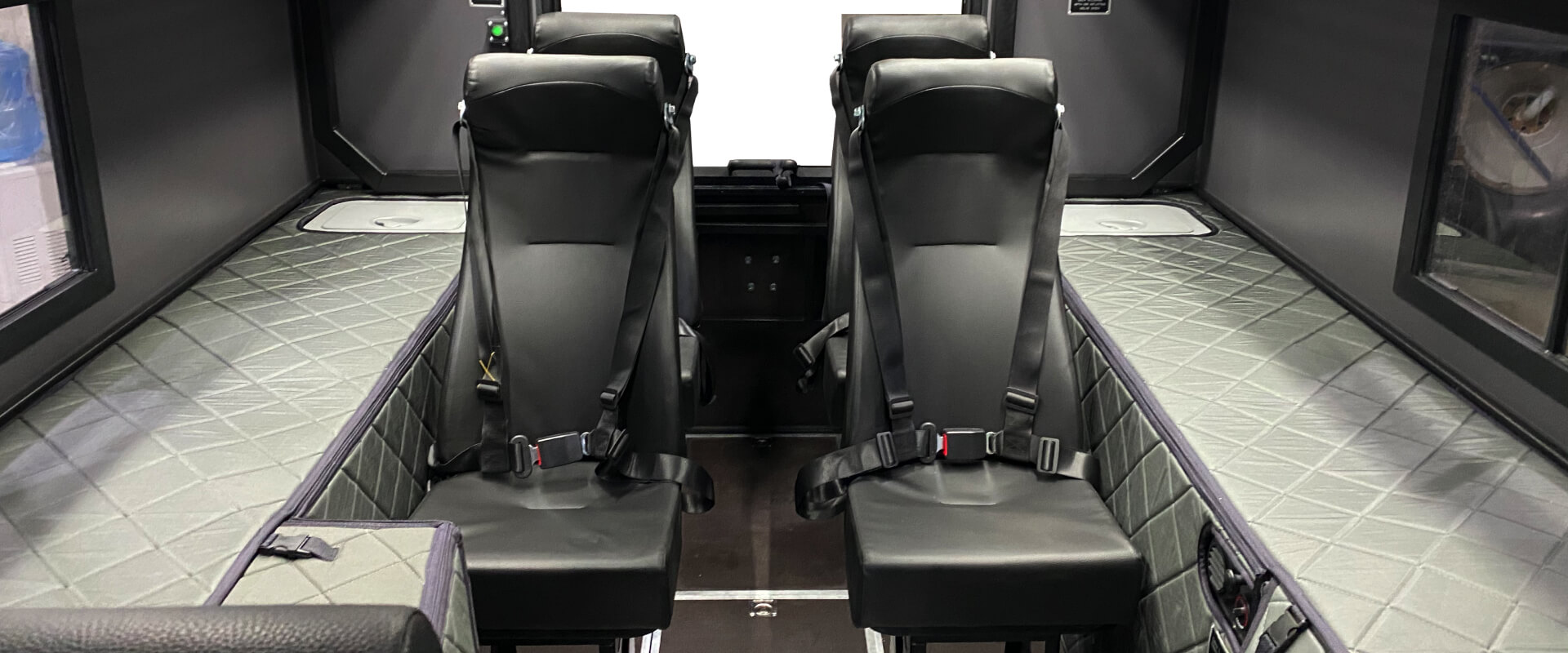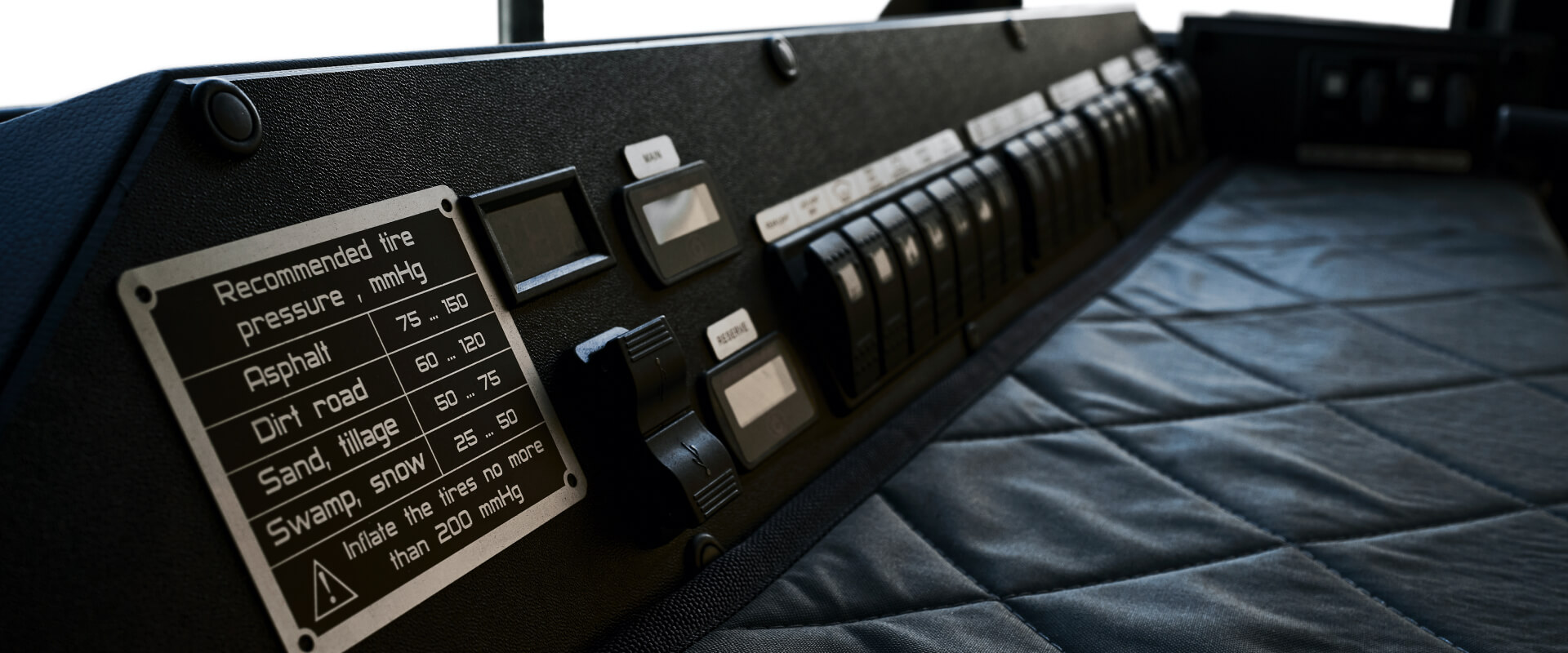 Sherp Pro XT 4×4 – Work or Play
The Sherp ATV 4×4 was originally designed to work in Siberia under the most extreme off-road conditions. Now made in Ukraine and Turkey, this amphibious 4WD vehicle was needed that was simple, capable and very reliable. The name Sherp ATV is derived from the Sherpa porters that carry supplies up and down Mount Everest under the world's toughest conditions day in, and day out. If you are looking for an off-road work vehicle to carry people and supplies, or just looking to play in extreme conditions, the Sherp ATV is the only choice. 
New or Pre-Owned – Sherp ATV Sales 
Let us find a Sherp ATV 4×4 for you. Our connections in the Argo™ dealer network and with private sellers, allows us to locate Sherp ATVs across the country, both new and used. We will negotiate on your behalf and get you the Sherp ATV to fit your needs and budget. As former dealers, we know fair market price and we will ensure the price you pay balances with supply and demand. 
View Pre-Owned Inventory
Sell Your Sherp ATV – Nationwide Service
If you are ready to upgrade your Sherp ATV or are looking to sell your old Sherp, we can help. We will list, and market, your Sherp and find a buyer. We agree to the sale price and get a commission percentage on the final sale price. This ensures you get what you need and we make a reasonable profit for our time and effort.
Get Help, Help Others
When you go off-road, be sure you have the free PubSafe citizen help network mobile app. Members can share help requests and location information to expedite assistance. Go "invisible" anytime for privacy and security. Form teams or manage your NGO.
Learn More at PubSafe.net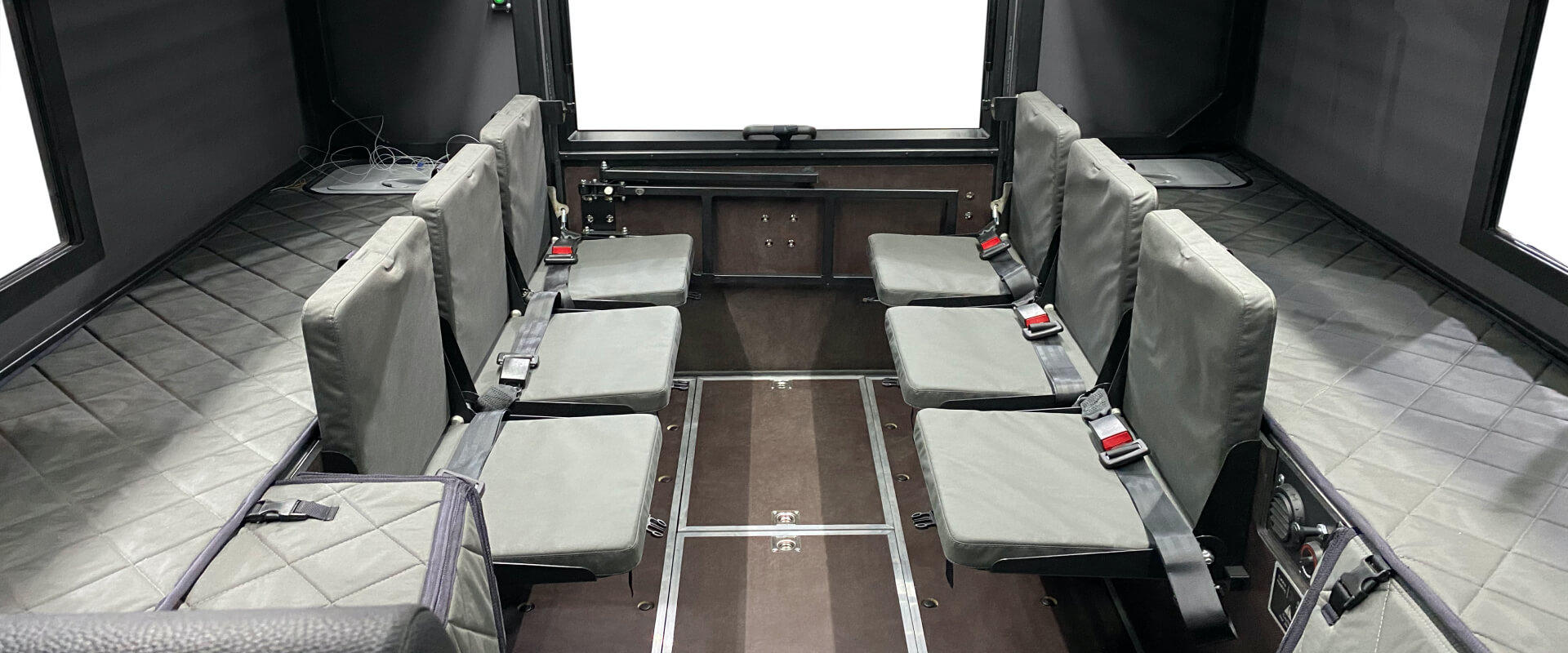 Sherp USA Sales
The sales process is quite simple and we can have Sherp ATVs shipped anywhere in the USA and globally. Delivery times range from 3 to 12 weeks depending on the backlog and customizations needed.
Repair & Maintenance Services
The Sherp ATV runs on the legendary Doosan diesel engine used in machinery around the world. It is known for reliability, durability and maintenance accessibility from a Sherp dealer, Doosan dealer network, or contract a mobile Sherp ATV mechanic.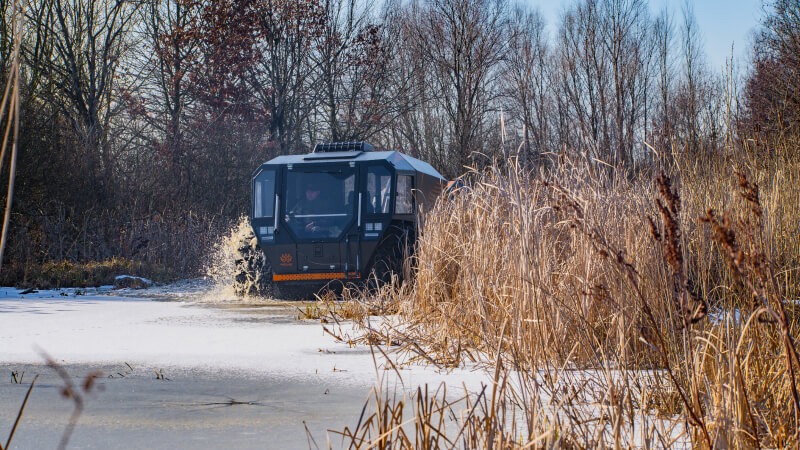 The Argo™ Sherp Pro XT ATV ensures you will get to where you need to go. With a 2,640 lbs payload capacity and 5,170 towing capacity, you can move people and supplies over terrain never before possible. When you arrive you are not exhausted and have everything you need to get the job done. 
Search and rescue operators are especially well suited for the Sherp ATV. SAR teams can operate in a wide variety of environments around the USA from floods, to deep snow. The Sherp ATV gets you into places that would require several other vehicles to do the same job. The Sherp ATV may not be the fastest vehicle, but it is the most versatile. 
With a fuel burn rate of .5 to 1 gal per hour, the time on station in disaster areas in unparalleled.
Sherp ATV Offroad Capabilities
When working in extreme conditions, you need an extreme machine to get you there and back.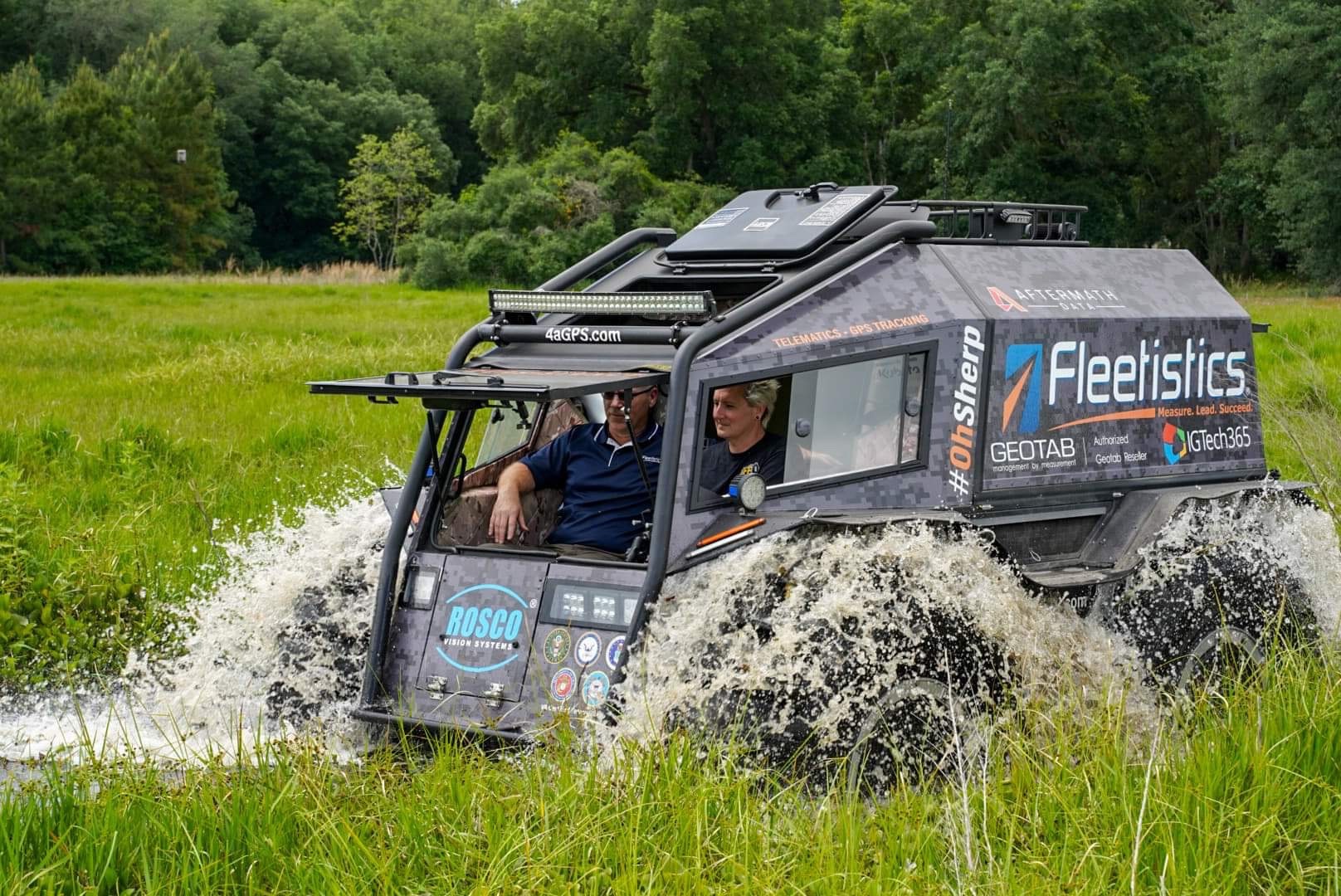 Swamps & Vegetation
The lightweight and extreme traction makes swamps no problem.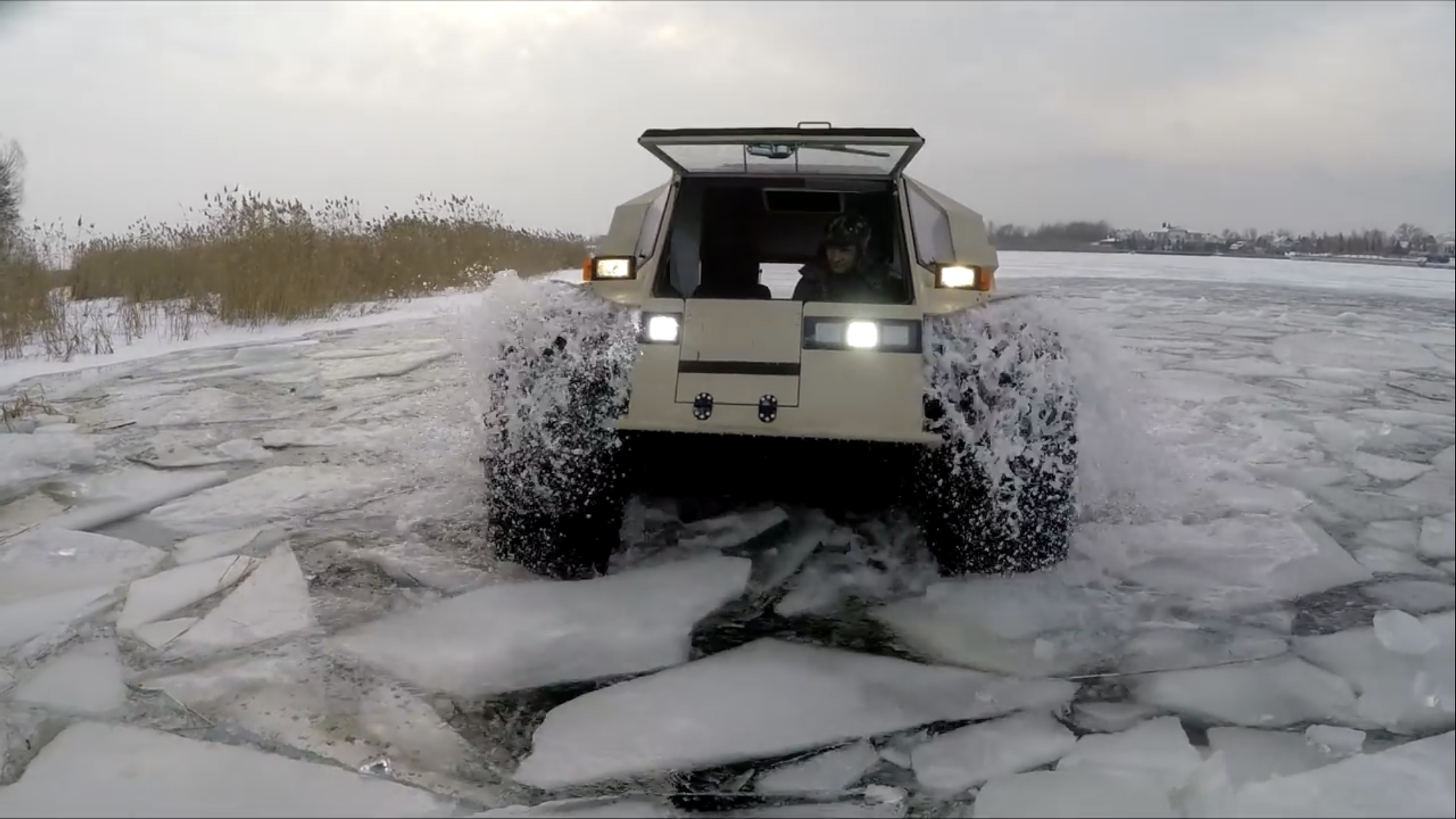 Snow & Ice
The stability and floatation make the Sherp ATV ideal for snow and ice frozen lakes.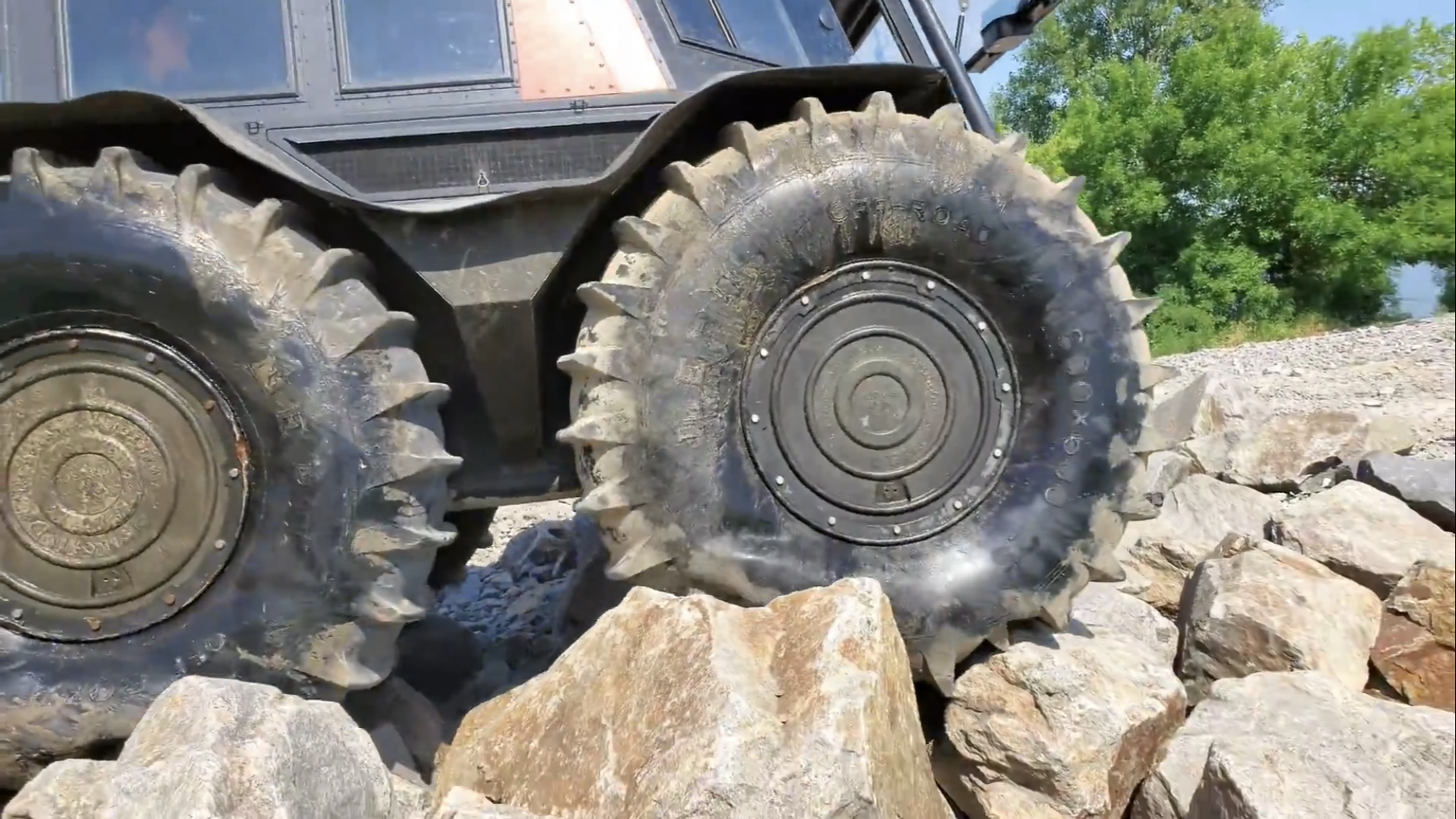 Rock and Sand
The 8 ply ultra low pressure tires create a low weight per square foot and offer extreme traction.
Sherp vs. Fat Truck
An independent third party compared the vehicles and reports on various features and capabilities. One key comparison is the Fat Truck's inability to climb out of broken ice. 
Sherp ATV Sales MSRP Pricing
(call for custom up-fitting requirements)
Sherp Pro XT (nicely upfitted)
The newest Argo Sherp ATV Pro XT with more room, LED electronics, and more power. Price includes air conditioning. Delivery and  
$170,000.00
Nicely equipped
$150,000.00
Base Configuration
Sherp Ark
The Sherp Ark is the biggest and baddest Sherp ATV ever made. It is ideal for oil and gas operations, moving tourists and works and large amounts of supplies. The Ark includes a Sherp Pro XT and a powered trailer unit with 6 wheel drive. 
Part & Service
The Sherp ATV comes with a 1-year warranty against defects from Argo, through the dealer network. Dealers are required to maintain maintenance resources to help customers during the warranty period and post warranty. 
Taxes, shipping, and optional accessories not included.
Your content goes here. Edit or remove this text inline or in the module Content settings. You can also style every aspect of this content in the module Design settings and even apply custom CSS to this text in the module Advanced settings.
Sherp ATV Sales
USA (Pro, Pro XT, Ark) & Canada (Pro only)